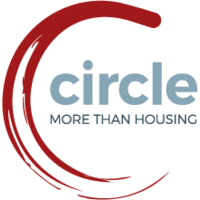 Location: National role, predominantly delivering services in the Munster and East Coast regions. Agile working based across schemes owned and/or managed by Circle VHA.
Reporting to: Customer Services and Repairs Manager
Contract: Permanent, subject to a 6-month probationary period
Grade: Grade 3
Salary: €37,925 – €50,964
Probation: 6 months
Hours: 37.5 hours per week over 5 days
Leave: 25 days
Pension: Employer Contributory pension available at completion of probation
Travel: This post requires a valid driving licence and the use of a car for business purposes. Mileage Allowance Operates. Class 1 Insurance is required.
The Organisation
CVHA has been a leading provider of social housing in Ireland since 2006 and now manages and/ or owns approx. 2,000 homes in 16 Local Authorities including Dublin, Cork, Kildare, Wexford, Wicklow, Waterford, Meath and Kildare. Currently employing 40+ staff, we have an ambitious growth programme in response to the need for more housing for those who cannot afford to provide their own. Our vision is to make a difference by providing quality housing to those in housing need.
Role Overview
The Asset and Repairs Officer will work with Customer Services and Repairs Manager and Director of Services to ensure all property services are delivered to a high quality across all our homes and estates. The role is varied and may include property surveys, contractor procurement & management, stock condition surveys, defect diagnosis, clerk of work services, snagging and tendering. This is a customer focused role with much of the work carried out in people's homes. This role will require empathy, respect and diplomacy at all times.
Experience Needed
A minimum of Degree required in construction or related area or a minimum of 3 years construction related experience including site and contract supervision. A Full, clean and unrestricted Irish driving licence with access to a vehicle is also a requirement of this role.
How to Apply
Interested applicants should apply via CV and Cover Letter to recruit@circlevha.ie The closing date for all applications will be 5pm on Friday 26th February 2021.
The Job Specification is available to download below.