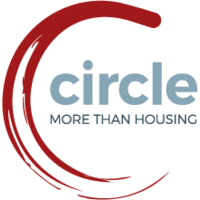 Location: Agile working, with access to office at Phoenix House, Castle Street, Dublin 2
Reporting to: Tenancy Coordinator
Contract: 12 month fixed term contract subject to a 3-month probationary period
Grade: Grade 3
Salary: €37,925 – €50,964
Probation: 3 months
Pension: Available at completion of Probation
Hours: 37.5 hrs per week
Leave: 25 days
Travel: The post requires a valid driving licence and the use of a car for business purposes. Mileage Allowance Operates. Class 1 insurance required.
The Organisation
Circle VHA has been a leading provider of social housing in Ireland since 2006 and now owns and manages approx. 2,500 homes nationally. Currently employing over 50 staff, we have an ambitious growth programme in response to the need for more housing. Our vision is to make a difference by providing quality housing to those in housing need.
The Role
The Tenancy Service Officer is the first point of contact for all matters relating to tenancy and estate management. The role covers lettings and allocations, management of tenancies, including breach of tenancies, antisocial behaviour and all aspects of estate and neighbourhood management. The Tenancy Service Officer will work with customers, internal colleagues and external partners in designing and delivering high-quality services that are tailored to meet local needs.
Click here to download a full job description for the role of Tenancy Services Officer
How to Apply
Interested applicants should apply via CV and Cover Letter to recruit@circlevha.ie The closing date for all applications is 5pm on Wednesday, 18th January 2023.