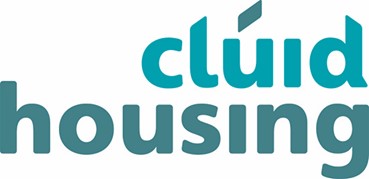 Location: 159-161 Sheriff Street Upper, Dublin 1
Job Title: Chief Operations Officer
Reporting to: Chief Executive
Contract: Permanent
Salary: €96,826 – €122,492
Probation: 6 month
Hours: 35 hours per week
Leave: 22 days (+closed 3 designated days Christmas week)
About Clúid
Clúid Housing is the largest approved housing body (AHB) in Ireland, providing over 9,000
affordable, high quality homes to people in housing need. Our vision is for a society where
everyone has a great place to live. This will be achieved by providing quality housing and
services to enable people to create homes and thriving communities.

Clúid Housing is an equal opportunities employer and proud to have been recognised as a top employer in Ireland. At Clúid Housing we firmly believe that our success is down to our
dedicated and growing staff body working in every corner of Ireland. Our company is made up of talented people who bring enthusiasm, confidence, expertise, professionalism and respect to our business. Our staff consistently work towards achieving our vision of creating a society where everyone has a great place to live.

Our employees benefit from a great working environment, great learning opportunities, a supportive management team and an extensive benefits package:

• Competitive Remuneration
• Excellent & Continuous Training
• Development Opportunities
• Flexible Working Arrangements
• Access to an Employee Assistance Programme
• Excellent Employee Benefits

If the above appeals to you, then keep reading…..and remember Clúid Housing is proud to be an equal opportunity employer.
CHIEF OPERATIONS OFFICER (COO)
The newly created role of Chief Operations Officer (COO) will provide the strategic leadership and direction for the Housing and Property functions in Clúid, comprising of Housing Management, Age-FriendlyHousing (Clann), Quality & Business Improvement, Owner Management Companies, Resident Engagement, Asset Management, our Direct Labour Organisation, Cluid Works, Health & Safety and Energy & Sustainability.

Presently there are 188 staff located in the COO's area which are based across Ireland.
The COO will be a member of the Senior Management Team at Clúid which also includes the Chief Information Officer (CIO), Chief Finance Officer (CFO), Chief Commercial Officer (CCO) and Chief People Officer (CPO). The CIO will report to the Chief Executive Officer (CEO) and to the Board for various projects and activities.
Role of Chief Operations Officer Overview:
The Chief Operations Officer has the overall responsibility for providing strategic direction and oversight for all Clúid's Housing and Property customer services and operational activity.

The core responsibilities include:
• Encouraging and promoting a culture of service delivery and customer care within the COO's remit and contributing to the creation of this culture across Clúid more generally
• Ensuring a definitive set of performance measures are in place across all functions to enhance operational efficiency and customer service standards
• Developing and ensuring delivery of strategies relating to customers, landlord services and property assets
• Guaranteeing high levels of customer care are in place across all operations
• Providing final accountability and responsibility for Clúid's customer facing services
• Engaging residents and ensuring their influence in operational activity
• Monitoring the value of money of all activities and ensure cost efficiency of operational services
• Complying with all relevant legal and regulatory requirements
• Creating structures, systems and processes within the COO areas that drive continuous improvement and learning
Key responsibilities
Technical
• Directing and designing the implementation of the future target operating model for all
customer facing services
• Providing strategic direction and oversight in all areas of customer facing operations
• Securing maximum efficiency, effectiveness and value for money across all customer services
• Leading the development and delivery of Clúid's asset management strategy
• Identifying areas for service development and improvement that adds value to our residents and Clúid
• Creating a culture of continuous improvement in systems and processes and working
with other members of the leadership team on relevant interventions and embedding
change
• Collaborating with the Chief Information Officer in the discovery and implementation of new technology within operations
• Overseeing the range of business metrics that provides Board and Executive with the necessary oversight and assurance on operational performance
• Supporting change by contributing to the development of required learning interventions
• Delivering Clúid's greening agenda ensuring sustainability is at the forefront of all operational activity and positively contributing to national climate goals
• Supporting health and safety within Clúid Housing
• Developing effective facilities management across Clúid's housing portfolio
• Undertaking appropriate investment in property assets to ensure its long-term viability
• Developing a programme of resident engagement which ensures resident perspectives are at the centre of activity
• Ensuring that residents are supported to sustain their Clúid home
• Ensuring an effective repair and maintenance operation for all Clúid residents
Leadership & People Management
• Demonstrating and promoting the values and behaviours of Clúid
• Establishing and maintaining a culture of continuous service improvement
• Establishing and maintaining collaborative relationships with the Board, Executives, and relevant external stakeholders.
• Ensuring all regulatory requirements are met and exceeded
• Reporting to the Board and Executive on all aspects of business activities within this operational remit
• Promoting collaboration to successfully develop and deliver high quality products and services with cost-effective outcomes.
• Overseeing the organisation's asset management strategy, promoting and embedding a culture of innovation balanced with cost and risk management.
• Contributing purposefully to corporate strategic planning.
• Ensuring the best candidate/s are recruited, and that appropriate induction and probation processes is in place
• Managing staff and team engagement activities
• Providing team members with support and guidance to enhance their performance.
• Creating annual individual employee development and team plans
• Ensuring that staff work in a safe environment and are encouraged to partake actively in company-wide or team wellbeing activities
• Ensuring all activity is aligned to Clúid's values and contributes to the mission of supporting the development of thriving communities
Change Management / Development
• Initiating and participating in strategy and policy development relating to customers and
operations
• Collaborating with external stakeholders in advocating for change to enhance the experience of customers and the positive development of the sector
• Engaging in cross sectoral activity including committees and for the positive contribution of the sector to wider National Housing policy
• Supporting staff to deliver change projects to meet developing and evolving customer needs
• Developing and enhancing the practice of operations within Clúid and across the AHB sector
• Contribute to the development of customer care and resident engagement policy and practice
Corporate Responsibilities
• Ensure all activity is aligned to Clúid's values and contributes to the mission of supporting the development of thriving communities
• Adhere to all Clúid policies and procedures at all times
• To exercise discretion at all times
• To fulfil all care and high standards regarding both Clúid's and your own health and safety obligations
General
• Adopt an approach of continuous learning and personal development
• To positively promote the Association in all activities
• Any other duties which are consistent with your role
Key competencies required in the role
• Strategic Thinking
• Leadership and Influence
• Collaborative
• Responsible
• Customer Centric
• Service delivery
• Problem Solving
• Technical Knowledge
• Risk Management
Person Specification
Candidates will be shortlisted on the basis of illustrating in their application that they fulfil the following criteria. Examples that demonstrate the ability to fulfil the criteria should be included as well as the above competencies.
Education / Qualifications
• Level 9 qualification in a relevant area of Housing, property or Business. Desirable
• Demonstrable commitment to ongoing and continuous learning. Essential
Experience
• Evidence of commitment to exemplary levels of customer care and resident engagement. Essential
• 7 Years' experience operating at senior management level in a similar role meeting demanding objectives and delivering business performance that exceeds expectations and targets. Essential
• Evidence of outstanding people leadership in a diverse service delivery environment. Essential
• Experience of building and managing effective and collaborative relationships, including with Boards, residents and stakeholders. Essential
• Considerable experience in influencing decision makers. executives and key stakeholders
Essential
• Highly developed ability to manage and develop data Essential
• Experience of managing successful large-scale change programmes with employee, customer and stakeholder engagement and collaboration. Essential
• Demonstrable commitment to cost efficiency. Essential
• Experience of developing operating models that deliver to maximum efficiency and effectiveness. Essential
• Evidence of successfully delivering innovative thinking and projects, to develop and maintain a responsive and flexible service to customers. Essential
• Evidence of ability to plan effectively and remain agile in changing operational environment. Essential
• Evidence of commercial acumen with a strong track record of delivering operational efficiency. Essential
Professional Expertise
• Demonstrated experience in property, housing or the built environment. Desirable
• Proven capability in leading large change projects within a fast paced and complex service delivery environment. Essential
• Experience of implementing digital solutions to deliver/improve services. Essential
Skills
• Exceptional leadership capability with the ability to develop and communicate vision that inspires and motivates staff. Essential
• Ability to effectively communicate and instil confidence with peers and all key stakeholders. Essential
• Effective influencing and negotiation skills in volatile environments. Essential
• Excellent analytical, strategic conceptual thinking, strategic planning and execution skills. Essential
• Experience in budget planning, financial management and cost efficiency. Essential
• Excellent verbal, written and numerical communication skills. Essential
The closing date for applications to be returned for this role is Sunday 5th June 2022 at midnight.
It is anticipated that Interviews for the position will be held on week beginning 13th June 2022.
To apply directly please follow this link
For informal enquiries, contact Cara Ryan, Director of Corporate Services on cryan@cluid.ie