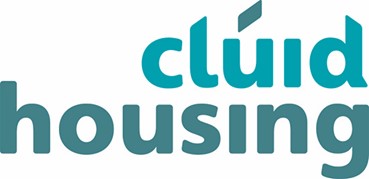 Role: Housing Officer  
Location of Employment Covering North East region, Dublin and Louth
Reporting to Housing Manager
Contract Specific Purpose (Maternity Cover)
Salary €45,509 – €58,894 per annum pro rata
Probation 6 months
Pension Available on completion of probation
Hours 35 Hours per week
Leave 22 days (+ closed 3 designated days Christmas week)
Travel The post requires a valid driving licence and use the use of a car for business purpose.
The link for applying is: https://cluid.bamboohr.com/careers/181
Clúid Housing is the largest approved housing body (AHB) in Ireland, providing over 9,000 affordable, high quality homes to people in housing need. Our vision is for a society where everyone has a great place to live. This will be achieved by providing quality housing and services to enable people to create homes and thriving communities.
Clúid Housing is an equal opportunities employer and proud to have been recognised as a top employer in Ireland. At Clúid Housing we firmly believe that our success is down to our dedicated and growing staff body working in every corner of Ireland. Our company is made up of talented people who bring enthusiasm, confidence, expertise, professionalism and respect to our business. Our staff consistently work towards achieving our vision of creating a society where everyone has a great place to live.
Our employees benefit from a great working environment, great learning opportunities, a supportive management team and an extensive benefits package:
Competitive Remuneration
Excellent & Continuous Training
Development Opportunities
Flexible Working Arrangements
Access to an Employee Assistance Programme
Excellent Employee Benefits
If the above appeals to you, then keep reading…..and remember Clúid Housing is proud to be an equal opportunity employer.
Housing Services Department
This is an exciting opportunity for an ambitious applicant to join the Housing Services Team within Clúid Housing. The Housing Services department delivers core front line services in 31 locations around the country including voids and lettings; rent collection and arrears management; tenancy management; estates and facilities services; and community and estate development. The department is also responsible for the Dublin based contact centre team who are the main point of contact for all tenant and business enquiries. At Clúid Housing we are committed to listening to our customers and we strive to design all our services around their requirements.
Role: Housing Officer
Role Overview: To provide a high quality and customer-focused service in tenancy and estate management, continually working to improve services and meet resident needs.
Reporting to: Housing Manager
Key responsibilities
Lettings/Allocations
Managing void properties, lettings and allocations effectively
Carry out pre-void inspection visits on void properties to ensure the property meet Clúid Housing's void standards
Developing and maintaining effective relationships with the local housing authority and other agencies
Interviewing and assessing prospective residents and making allocation decisions
Co-ordinating the viewings of properties with prospective residents at hand over and casual re-lets stage
Delivering pre-tenancy programmes, advising prospective tenants on housing options, rights and responsibilities
Rent
Ensuring income returns and changes of circumstances are processed
Advising tenants with regard to assessments
Responsible for identifying debt and managing cases of bad debt
Arrears monitoring and control including prevention, early warning and legal action to maximise income
Preparing cases, advising solicitors and representing Clúid Housing for RTB/court hearings
Advise Housing Manager regarding implementation and review of service charges
Estate/Tenancy Management
Work to ensure Clúid Housing estates are vibrant and welcoming places to live
Regularly visit schemes and record inspections and actions
Work with tenants to ensure responsibilities are upheld and tenancies sustained
Record any nuisance and take appropriate action
Addressing cases of Anti-Social Behaviour and other breaches of tenancy
Record and identify causes of damage to property and ensure it is remedied
Prepare cases, advise solicitors and represent Clúid Housing at RTB and court hearings
To maintain accurate current records of all properties, residents and incidents
Support tenancy sustainment and signpost referrals for support, care, adaptations and partner agencies
Sitting as a board member on Management Companies to represent the needs of Clúid Housing
Repairs
Liaise with Property Services Department regarding property and estate responsive, cyclical and planned maintenance requirements
Responsible for counter charging tenants where appropriate
Estate Development / Tenant Participation
Working with residents to maximise tenant participation to ensure community integration and development
Assisting residents to set up appropriate structures to optimise the involvement of residents in their scheme
Helping to create links with neighbouring groups to ensure that Clúid Housing schemes assimilate into the wider community
Providing information on external agencies, whose services may be of benefit to tenants
Represent Clúid Housing/Communities at appropriate internal and external meetings.
Develop estate action plans and be creative when working with communities to maintain estates as Great Places to Live.
Sitting as a board member on Management Companies to represent the needs of Clúid.
Organisation
Work in conjunction with our Contact Centre to ensure the above key responsibilities are delivered in an effective and efficient manner
Maintain all tenant files and data to ensure they are clear, accurate and complete
Contribute and participate in local and national improvement initiatives
Work to resolve complaints received regarding service delivery and take steps to prevent future complaints
Ensure that management are aware of your observations and that they are informed of important issues as they arise
To contribute to the formulation and review of Housing Services policies and procedures.
Develop and maintain relationships with existing/potential partners and agencies that have a key role in the effective delivery of housing services
To keep abreast of key legislative and procedural matters which affect your work as Housing Officer
Produce reports as required on Housing Services for all schemes in your allocated patch
Project Development
Helping to initiate new projects and helping to maintain contacts which are beneficial to the development of projects in the region
Furthering the work of Clúid Housing in the region, meeting with community groups, setting up and attending meetings to inform and promote developments
Participate in the appraisal of new development opportunities from a housing services perspective.
Support the New Business and Property Services teams during the defects period
Training
To work with your Line Manager to identify your learning and development needs and develop and implement an L&D plan that meets these needs
Attend training appropriate to your role
Corporate Responsibilities
Ensure all activity is aligned to Clúid's values and contributes to the mission of supporting the development of thriving communities.
Always adhere to all Clúid policies and procedures.
To always exercise discretion.
To fulfil all care and high standards regarding both Clúid's and your own health and safety obligations.
General
Review services within your area and ensure Clúid Housing obtains value for money for these services.
To positively promote and present a professional image of Clúid Housing in all activities
Any other duties which are consistent with your role.
Key competencies required in the role
Planning and Organising
Change Management and Innovation
Customer Centric
Responsibility
Person Specification
Key Skills
Candidates will be shortlisted on the basis of illustrating in their application that they fulfil the following criteria. Examples that demonstrate the ability to fulfil the criteria should be included as well as the above competencies.
Education/ Qualifications:
Educated to Degree Level (or equivalent) (Essential)
Professional qualification e.g. ICSH/CIH/IAVI (Desirable)
Full Clean Driving licence (Essential)
Property Services Regulatory Authority Licence (Desirable)
Knowledge/skills:
Knowledge of housing law and tenancy agreements (Desirable)
Demonstrates a willingness to learn (Essential)
Proficient in IT systems, especially Excel and experience of using different IT packages e.g. Management Information and CRM systems (Essential)
Good organisational and time management skills, with ability to be flexible and work on own initiative (Essential)
Financial appreciation and budget management skills (Desirable)
Excellent Analytical skills (Essential)
Excellent Problem solving skills (Essential)
Self-driven and motivated (Essential)
Ability to demonstrate good listening skills (Essential)
Influencing and negotiation skills (Essential)
Specialist role related knowledge (Desirable)
Experience:
Previous experience of working in a customer focused environment (Essential)
At least two years previous experience in working in business / policy environment (Essential)
Working in a housing / property related field (Desirable)
Proven ability to take ownership of task/project delivery (Essential)
Proven ability in report writing and creativity in presenting information (Desirable)
A strong eye for attention to detail (Desirable)
Identify and report trending issues (Desirable)
Working in a team environment (Essential)
The closing date for online applications to be submitted for this role is Sunday 9th October 2022 at midnight.
It is anticipated that interviews for the position will be held on Friday 14th October 2022.
(Please note the application form requires the completion of 4 competency based questions, advice on how best to answer these questions can be found here)