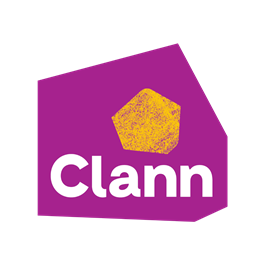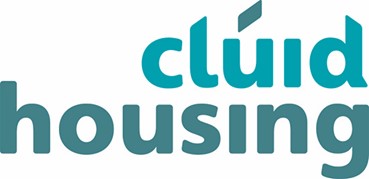 Role: Scheme Manager, Housing Services x 2
Location: Role one – North Dublin
Role two – South Dublin
Contract: Permanent
Salary: €32,584 – €44,803 per annum
Probation: 6 months
Hours:35 Hours
Travel: The post requires a valid driving licence and the use of a car for business purposes, mileage allowance operates

Link to apply are here: https://cluid.bamboohr.com/careers/225
Clúid Housing is an equal opportunities employer and proud to have been recognised as a top employer in Ireland. At Clúid Housing we firmly believe that our success is down to our dedicated and growing staff body working in every corner of Ireland. Our company is made up of talented people who bring enthusiasm, confidence, expertise, professionalism, and respect to our business. Our staff consistently work towards achieving our vision of creating a society where everyone has a great place to live.
Our employees benefit from a great working environment, great learning opportunities, a supportive management team and an extensive benefits package:
Competitive Remuneration
Excellent & Continuous Training
Development Opportunities
Flexible Working Arrangements
Access to an Employee Assistance Programme
Excellent Employee Benefits
22 days (+closed 3 days at Christmas week, Good Friday and 1x Me Day)
If the above appeals to you, then keep reading and remember Clúid Housing is proud to be an equal opportunity employer.
The Scheme Manager
Based in our age friendly housing schemes, managed by our dedicated housing service Clann, you will ensure the smooth running of the schemes. Your responsibilities will include housing management tasks, dealing with residents' enquiries, dealing with emergencies, supporting resident involvement and monitoring of repairs and contractors.
You will have regular daily contact with residents on the schemes ensuring their needs are met and provide them with a safe and well-maintained environment. You will also offer a social alarm monitoring service, assist with grant adaptations and organising works. You will also offer advice about services over the phone to older general needs residents over 60 years of age and assist in putting in place their requirements.
Role: Scheme Manager, Housing Services
Role Overview: To provide an age friendly housing tenancy and scheme management service that enables people to live independently within the community for as long as they are able and wish to do so. To work collaboratively with statutory and voluntary agencies to ensure appropriate services are accessed. To take account of resident's aspirations in the planning and management of service delivery, including individual support planning.
Reporting to: Housing Coordinator
Key Duties and Responsibilities
Lettings/Allocations
Manage void properties, lettings and allocations effectively within policy and procedures, ensuring pre-voids inspections are carried out, allocations requested, interviews and viewings arranged
Assist in delivering pre-tenancy programmes for new schemes, advising prospective residents on housing options, rights and responsibilities
Rent
Ensure income returns and changes of circumstances are processed and residents are advised of assessment outcome
Manage arrears appropriately, promoting early interventions and working with residents to ensure this is controlled effectively within our policies and procedures
Advise Housing Coordinator regarding implementation and review of service charges
Estate/Tenancy Management
Work to ensure Clúid Housing estates are vibrant and welcoming places to live, regularly inspecting schemes and taking action when required
Work with residents to ensure responsibilities are upheld and tenancies sustained
Maintain accurate current records of all properties, residents and incidents noting issues that are apparent or reported and take appropriate action
Address cases of anti-social behaviour and other breaches of tenancy, preparing any cases of arrears and tenancy management issue, advising stakeholders and representing Clann Housing for RTB/court hearings
Social Activities
Plan and offer a range of on and off site social activities and events with residents
Encourage integration of residents, the scheme and its facilities in the wider community
Apply for funding and resources to support social activities that residents enjoy
Advice, Information and Support
Safeguard residents by promoting their welfare and protecting them from abuse, harm and neglect
Offer residents information and advice to get help and support when required
Provide residents with information on local services and how to access them
Offer a daily well-being call/visit to residents who want it
Manage the social alarm monitoring service on the scheme(s)
Assist with aids and adaptation grant applications and getting works done
Develop and maintain effective relationships with the local housing authorities and other agencies which can help residents remain living independently
Scheme Security
Ensure door entry, intercom, CCTV, and external lighting are operating effectively at all times
Encourage residents and residents groups to be involved in crime prevention initiatives and report crimes to the Gardaí
Repairs
Liaise with Property Services Department regarding property and estate responsive, cyclical and planned maintenance requirements
Record and identify causes of damage to property and ensure it is remedied
Ensure common area maintenance contracts such as grounds, cleaning, refuse collection, lifts, fire, emergency lighting are in place and operating effectively
Carry out regular communal area inspections including fire checks to ensure the schemes are kept in a safe and clean condition at all times
Services to Older Residents in Mainstream Housing
Contact older residents in mainstream housing by phone to offer a social alarm monitoring service, help with adaptation grant applications and advice about local services which will help residents remain independent
Carry out follow up work from phone contacts to put services in place in order to support all residents to live independently
Corporate Responsibilities
Ensure personal behaviour is aligned to Clúid's values and contributes to the mission of supporting the development of thriving communities
Adhere to all Clúid policies and procedures at all times
To exercise discretion at all times
To fulfil all care and high standards regarding both Clúid's and your own health and safety obligations
General
To maintain confidentiality at all times
Cover absences for other Scheme Managers at different schemes in management
Attend/Request learning and development appropriate to your role
To positively promote the Association in all activities
Any other duties which are consistent with your role
Clúid Housing Core Competencies
Leadership
Caring
Responsibility
Collaboration
Customer Centric
Sustainability
Key competencies required in the role
Planning and Organising
Change Management and Innovation
Specialist Knowledge
Data Management & Analytics
Personal qualities
Professional
Caring
Enthusiastic
Trustworthy
Person Specification
Key Skills
Candidates will be shortlisted on the basis of illustrating in their application that they fulfil the following criteria. Examples that demonstrate the ability to fulfil the criteria should be included as well as the above competencies.
Education/ Qualifications:
Leaving Certificate – Essential
Social Care / Community Development Qualification, e.g. Diploma, FETAC – Essential
Professional housing qualification, e.g. ICSH, CIH, IAVI – Desirable
Driving licence and use of car – Essential
Knowledge/skills:
Can work on own initiative – Essential
Ability to demonstrate good listening skills – Essential
Excellent communication skills –verbal and written, report writing, presentation – Essential
Knowledge of housing law and tenancy agreements – Desirable
Knowledge of the technical aspects of void, rent, repairs and maintenance – Desirable
Ability to multitask – Excellent organisational and time management skills with ability to be flexible and work on own initiative – Essential
Strong IT skills – Good knowledge of Microsoft Office (Outlook, Word, Excel, PowerPoint) & CRM systems – Essential
Influencing and negotiation skills – Essential
Problem solving skills – Essential
Self-driven and motivated – Essential
Excellent follow up skills – Essential
Financial appreciation and budget management skills – Desirable
Knowledge of welfare benefits – Desirable
Experience:
2 years' experience of working in a customer focused environment – Essential
Previous experience of working with vulnerable groups – Essential
Experience of working with a wide range of people who are: vulnerable, homeless, elderly, low income households – Essential
Team player – Essential
Proven ability to take ownership of customer issues – Essential
Complaint handling – Essential
Exceeding customers' expectations – Essential
A strong eye for attention to detail – Essential
Other Requirements
Satisfactory Gardaí vetting clearance – Essential
The closing date for applications to be returned for this role is Wednesday 15th March 2023 at 11.59pm.
It is anticipated that interviews for the position will be held week beginning 20th March 2023.
(Please note the application form requires the completion of 4 competency based questions, advice on how best to answer these questions can be found here.)
#cluidij