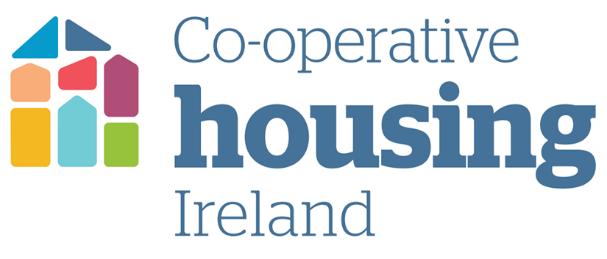 Co-operative Housing Ireland
Co-operative Housing Ireland (CHI) is the national organisation representing, promoting, and developing co-operative housing in Ireland.
CHI is an Approved Housing Body (AHB) and a member of the Housing Alliance. CHI work with various stakeholders in the housing sector, including Local Authorities, Government, aspiring homeowners, tenants, and developers and is subject to regulation by the Approved Housing Bodies Regulatory Authority and the Charities Regulator.
Since our foundation in 1973 we have provided over 5,700 homes through homeownership, shared ownership, and social rented co-operatives. With our membership of democratically controlled local co-operatives, we continue to manage over 4,000 homes across Ireland.
The Role
CHI is seeking a full-time, permanent "Accounting Technician" to join their Finance team. This role will report to the Finance Manager and will be 35-hours work per week, Monday – Friday, 09:00 – 17:00.
The role is based in CHI's Head Office, located at 11/12 Warrington Place, Dublin 2. CHI facilities hybrid-working (part onsite, part remote); however the successful candidate will be expected to work onsite regularly and visit other CHI offices when the need arises.
Key Responsibilities
Monthly Management Accounts Preparation Lead.
Complete monthly Bank Reconciliation for several key Bank Accounts.
Undertake transaction review prior to Management Account reporting.
Produce Monthly Debtor / Creditor reports and other Balance Sheet reconciliations.
Complete monthly Intercompany Balance reconciliations.
Support Accountant in analysis of Monthly variances by producing Management Reports to track Actual versus Budget spend.
Annual Audit process Support
Support Accountant in the preparation of the Audit schedules and upload to Audit portal as required.
Annual Budget preparation Support Lead.
Co-ordinate and support Budget owners in the preparation of the Annual Budget.
Provide an analysis of Actual spend to Departmental managers across the organisation to assist in Budget setting.
Other Key Responsibilities include:
Maintain Debtors Ledger -Raise sales invoice when required by CST or Asset Management.
Management & Maintenance allowance – Coordinate with Customer services Team to invoice and track payments of M&M with Local Authorities.
Participate in any Internal Audit processes when necessary.
Ad hoc tasks directed by Finance Manager / Head of Finance.
Local Co-ops audit support. Recharges and subsidies.
Local Co-op Balance sheet reconciliations (Shares).
Essential Criteria
Qualified Accounting Technician.
Strong Excel, analytical and modelling skills required.
Ability to work on own initiative and as part of an integrated team.
Excellent communication skills with an ability to report to senior Management including Board sub-committee members.
Legally permitted to work in Ireland.
Conditions of Employment
Salary: Competitive salary commensurate with experience. (CHI operates a performance-based salary model that allows for annual salary increases on a set salary range through performance).
Annual Leave: Annual leave will be 22 days (exclusive of 10 public holidays), plus an additional 3 Privilege days per year. Annual leave increases through length of service and can also be additionally accrued as paid time off in lieu of overtime (TOIL).
Pension: Co-operative Housing Ireland offers a defined contribution pension scheme. Employees have access to the scheme on successful completion of their six-month probationary period.
Training & Development: Continuous professional development, training & further education courses, study & exam leave, and professional membership fees are paid for at CHI's discretion where relevant.
Travel & Subsistence: Travel and subsistence expenses will be paid according to CHI Policy, similar to public sector rates.
E-Working Allowance: An Electronic Working Allowance is paid daily for remote working.
Selection Process
Selection will involve short-listing of applicants for immediate interviews based on applications and CVs submitted. The short-listing selection criteria are based on the requirements of the job as outlined in this job description. Please note that all posts may be subject to Garda Vetting.
The closing date for applications is 5pm on Friday the 22nd of September 2023.
How to Apply: Interested applicants should submit a CV and cover letter to hr@cooperativehousing.ie.
(Co-operative Housing Ireland does not require the assistance of recruitment agencies at this time).
Co-operative Housing Ireland is an equal opportunities employer.
All documentation received by Co-operative Housing Ireland will be processed in accordance with the Data Protection Acts & General Data Protection Regulation (GDPR; 2018).