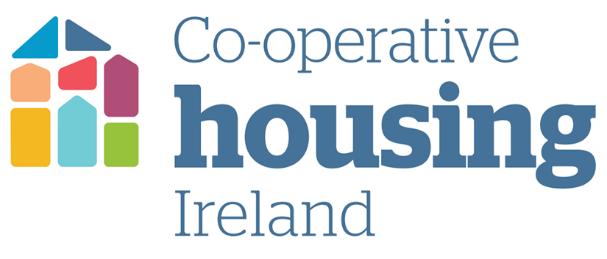 Co-operative Housing Ireland (CHI) is the national organisation representing, promoting, and developing co-operative housing in Ireland.
CHI is an Approved Housing Body (AHB) and a member of the Housing Alliance. CHI work with various stakeholders in the housing sector, including Local Authorities, Government, aspiring homeowners, tenants, and developers and is subject to regulation by the Approved Housing Bodies Regulatory Authority and the Charities Regulator.
Since our foundation in 1973 we have provided over 5,700 homes through homeownership, shared ownership, and social rented co-operatives. With our membership of democratically controlled local co-operatives, we continue to manage over 4,000 homes across Ireland.
Purpose of role:
CHI is seeking a full-time, permanent "Financial Planning Manager". The successful candidate will be responsible for driving the financial planning, analysis, forecasting and modelling scenarios for the organisation. This is a leadership position for a person who wants to work collaboratively with our internal teams and external stakeholders.
This role provides the successful candidate with a great opportunity to work within a dynamic, growing, and inclusive organisation while at the same time gaining significant and varied experience within the social housing & co-operative sector.
This role is based on a 35-hour week (Monday to Friday). The Financial Planning Manager will report to CHI's Director of Finance.
The role is based in CHI's Head Office, located at 11/12 Warrington Place, Dublin 2. CHI facilities hybrid-working (part onsite, part remote); however the successful candidate will be expected to work onsite regularly and visit other CHI offices when the need arises.
Duties and Responsibilities
Curator of CHI's financial modelling activities including long term (30 year) business forecasting, annual budget modelling, budget flexing, business cases and cashflow modelling.
End to End responsibility on Financial Investment aspect reporting to the Director of Finance, including controls, procedures, and ownership of commercial & financial assessment of projects for Director of Finance, collaborating with new business supply and delivery teams, Treasury Manager and Asset & Loan function etc.
Ongoing evaluation of investment (housing delivery) pipeline at various lifecycle stages at project level, portfolio level (including turnkey and construction projects where applicable). To incorporate such evaluation outcomes into the financial modelling process.
Finance Business Partner support to new business supply (including input to commercial negotiation and decision making) and to Asset Management Property Services (AMPS) (lifecycle and maintenance costs) including analytical reviews, data intelligence, and cash management planning for lifecycle cash set aside requirements)
Lead modeller for Environment, Societal & Governance (ESG), climate impact layered scenarios. Corporate Sustainability Reporting Directive (CSRD) Finance lead. To work collaboratively in this regard with the wider CHI executive team in progressing ESG initiatives.
Developing relationships with stakeholders including the ICSH, Housing Alliance, working alongside industry peers to review data inputs and stay abreast on all technical modelling matters relating to the sector.
Probing potential financing arrangement scenarios and their implications for the organisation.
Probing the risk environment of the organisation in developing modelling and stress test scenarios.
Building income, cashflow and balance sheet (incl. assets & loans) models.
Performing detailed financial analysis to support business case development and benefits realisation. To include operational cost reviews for investment viability input and value for money generally.
Drive business development, researching market variables, assessing viability and opportunities in any new sectoral initiatives.
Building technical knowledge across the wider internal team.
Servicing Financial institutions seeking model reviews to support lending decisions to CHI.
Servicing Financial institutions and banks seeking independent verification of key customer account calculations.
Developing strong relationships with internal stakeholders across the Organisation, working alongside others on all technical modelling matters as the team continues to grow.
Other adhoc projects that may arise appropriate to your skill set and expertise.
Requirements
Essential
The successful candidate should have an excellent knowledge of advanced Excel, Microsoft BI or similar, and it's uses in financial modelling and management.
Proven ability to interrogate, maintain and renew financial models.
Desirable that the candidate has previous experience in the use of financial modelling software tools such as Brixx or similar.
Possess strong financial acumen, including an astute awareness of wider commercial, business, and economic issues.
Must be comfortable working in a project environment interacting with senior level executives.
Strong consulting background or experience gained in a relevant industry role.
Possess strong financial acumen, including strong understanding of corporate finance arrangements and the impact on business modelling.
Excellent communication skills including report drafting, delivering presentations, run meetings and an ability to influence all levels of the business. With ability to present to Committees/Boards.
A professionally recognised finance or accounting qualification would be an advantage.
Knowledge of property/construction, property finance sector, Approved Housing Body sector would be an advantage; and
The successful candidate should have at least 5 years post college/qualified experience.
Legally permitted to work in Ireland.
Personal Skills
Excellent research and analytical skills.
Excellent listening, written and verbal communication skills.
Operates in a professional manner.
Attention to detail.
Ability to work independently but also be a team player and manage priorities.
Must be well organized and capable of multitasking with calm disposition.
Ability to learn and adapt to change quickly.
Conditions of Employment
Salary: Competitive salary commensurate with experience. (CHI operates a performance-based salary model that allows for annual salary increases on a set salary range through performance).
Annual Leave: Annual leave will be 22 days (exclusive of 10 public holidays), plus an additional 3 Privilege days per year. Annual leave increases through length of service and can also be additionally accrued as paid time off in lieu of overtime (TOIL).
Pension: Co-operative Housing Ireland offers a defined contribution pension scheme. Employees have access to the scheme on successful completion of their six-month probationary period.
Training & Development: Continuous professional development, training & further education courses, study & exam leave, and professional membership fees are paid for at CHI's discretion where relevant.
Travel & Subsistence: Travel and subsistence expenses will be paid according to CHI Policy, similar to public sector rates.
E-Working Allowance: An Electronic Working Allowance is paid daily for remote working.
Selection Process
Selection will involve short-listing of applicants for immediate interviews based on applications and CVs submitted. The short-listing selection criteria are based on the requirements of the job as outlined in this job description. Please note that all posts may be subject to Garda Vetting.
The closing date for applications is 5pm on Friday the 22nd of September 2023.
How to Apply: Interested applicants should submit a CV and cover letter to hr@cooperativehousing.ie.
(Co-operative Housing Ireland does not require the assistance of recruitment agencies at this time).
Co-operative Housing Ireland is an equal opportunities employer.
All documentation received by Co-operative Housing Ireland will be processed in accordance with the Data Protection Acts & General Data Protection Regulation (GDPR; 2018).