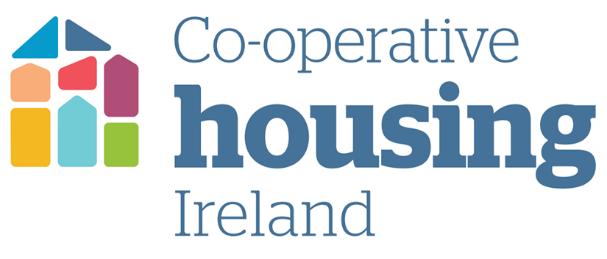 Job Description: Income Specialist
Co-operative Housing Ireland
Co-operative Housing Ireland (CHI) is the national organisation representing, promoting, and developing co-operative housing in Ireland.
CHI is an Approved Housing Body (AHB) and a member of the Housing Alliance. CHI work with various stakeholders in the housing sector, including Local Authorities, Government, aspiring homeowners, tenants, and developers and is subject to regulation by the Approved Housing Bodies Regulatory Authority and the Charities Regulator.
Since our foundation in 1973 we have provided over 5,700 homes through homeownership, shared ownership, and social rented co-operatives. With our membership of democratically controlled local co-operatives, we continue to manage over 4,000 homes across Ireland.
Purpose of role: To pursue and collect income owed to CHI. To deliver services of high quality, replicating high standards continually, achieving, and exceeding performance targets.
This is a full-time permanent role based on a 35-hour week (Monday to Friday), although some evening working will be required.
The role is based in our Dublin West office, located at 123 Avondale Park, Mulhuddart, Co. Dublin, but our way of working means that hybrid-working (a mix of office-based working and working from home and other locations) is normal.
Duties & Responsibilities
Income / Arrears Management
Rent Accounts and Sundry Debts:
Monitor rent accounts and follow procedure to ensure income is collected promptly.
Work alongside tracing agencies and debt recover agents to ensure income from former and sundry debtors is maximised.
Ensure customers and former customers are contacted at the appropriate times to secure rent payments and to address increasing arrears.
Prepare regular write-off and archive reports where debts are deemed not to be pursuable and writing back accounts where necessary.
Work effectively with the Contact Centre and other internal service areas in order to deliver a holistic package of housing related services to customers.
Legal Action:
Process court applications.
Effectively prepare and present cases for court, challenging representations made by tenants and representatives to secure the best outcome for the organisation.
Welfare Benefits:
Provide accurate advice and assistance to customers in order to maximise income for customers.
Refer customers to internal and external agencies as appropriate.
Work proactively with Neighbourhood Specialists to identify customers who require home visits.
Represent CHI at external meetings including but not exclusive to Court User Groups, Local Authority liaison groups and meetings with Department of Social Protection representatives.
Financial Inclusion
Referrals:
Manage financial inclusion referrals, including visiting customers at their homes and on site, recording and measuring the outcomes.
Benefits and Debt Advice:
Support customers to maximise their income by assisting with benefit applications and help customers to make appeals when necessary.
Customer Advocacy:
Act as customer advocates, including supporting and representing customers at assessment and tribunal hearings.
Partnership Working:
Work alongside external partner organisations to ensure that customers have access to all available support and advice to bring about financially sustainable tenancies.
Be the organisation and customer contact with Department of Social Protection, supporting customers through their benefit claims.
Work closely with the neighbourhood team to ensure that local income, poverty, and deprivation issues are addressed.
Campaigns:
Contribute to internal and external publicity and communication campaigns in our neighbourhoods relating to financial inclusion.
Assist in the production and delivery of an annual financial inclusion action plan.
Training:
Deliver training for colleagues in Housing Services & Community Engagement and the wider business on matters concerning financial inclusion as and when required.
Capability Requirements
Essential Requirements:
Knowledge and awareness of related housing regulations/ law.
Experience of dealing with debt collection.
Knowledge of welfare benefits.
Experience of developing partnership working with support agencies, local authorities, and community groups.
Good understanding of the social, economic, and political context in the neighbourhoods in which we operate.
An understanding of the RTB and Court rules and procedures, and relevant government legislation, for dealing with debt.
IT skills – Proficient in the use of Microsoft office.
Permission to work in Ireland.
Educated to Leaving Certificate standard or equivalent.
A full, clean driving licence and access to your own vehicle
Desirable:
Relevant professional qualification
Experience presenting cases in Court.
Summary Conditions of Employment
Salary: Competitive salary commensurate with experience. (CHI operates a performance-based salary model that allows for annual salary increases on a set salary range through performance).
Annual Leave: Annual leave will be 22 days (exclusive of 10 public holidays), plus an additional 3 Privilege days per year. Annual leave increases through length of service and can also be additionally accrued as paid time off in lieu of overtime (TOIL).
Pension: Co-operative Housing Ireland offers a defined contribution pension scheme. Employees have access to the scheme on successful completion of their six-month probationary period.
Training & Development: Continuous professional development, training & further education courses, study & exam leave, and professional membership fees are paid for at CHI's discretion where relevant.
Travel & Subsistence: Travel and subsistence expenses will be paid according to CHI Policy, similar to public sector rates.
E-Working Allowance: An Electronic Working Allowance is paid daily for remote working.
Selection Process
Selection will involve short-listing of applicants for immediate interviews based on applications and CVs submitted. The short-listing selection criteria are based on the requirements of the job as outlined in this job description. Please note that all posts may be subject to Garda Vetting.
The closing date for applications is 5pm on Friday the 8th of September 2023.
How to Apply: Interested applicants should submit a CV and cover letter to hr@cooperativehousing.ie.
(Co-operative Housing Ireland does not require the assistance of recruitment agencies at this time).
Co-operative Housing Ireland is an equal opportunities employer.
All documentation received by Co-operative Housing Ireland will be processed in accordance with the Data Protection Acts & General Data Protection Regulation (GDPR; 2018).