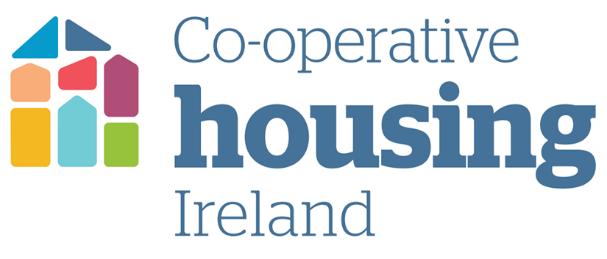 Roles (2)
CHI is seeking two full-time, permanent "Maintenance Technicians" to join the Asset Management & Property Services, Regional Maintenance Team for the Munster/South Leinster Region.
One role will cover areas in the Mid-East of the country such as Laois, Kildare, Carlow, Kilkenny, Wicklow & Wexford.
One role will cover areas in the Mid-West of the country such as Limerick, Clare, Tipperary and Galway.
These roles will have responsibility for the maintenance and repairs of units of accommodation within their areas from the approximately 1600 units of accommodation across the entire region.
The "Maintenance Technician" role is predominantly field-based, and will have 35 working hours per week (7 hours per day), initially Monday – Friday, 09:00 – 17:00.However the successful candidate may be required to work on a rostered basis to cover extended operating hours and weekends. 
Duties & Responsibilities
To work in conjunction with the Regional Asset Manager and Regional Maintenance Manager on the provision of a repairs and maintenance service for CHI Properties in the Region.
This will include the assessment of maintenance complaints from members and housing officers, the execution of the repairs or in coordination with the Asset Management Contact Centre recommending a third-party contractor and a scope of works for the execution of the repairs.
Carry out quality control and quality assurance inspections of works carried out by third party contractors.
Advising the Regional Asset Manager on the performance of third-party contractors against their Service Level Agreements.
To carry out maintenance inspections of Units, Common Areas & CHI Offices, reporting on defects and repair requirements, identifying any health & safety risks to tenants, visitors, or employees, executing repairs where necessary and/or planning with the Asset Management & Property Services Helpdesk for a third-party contractor to execute any required specialist works.
Execution of Fire Safety Block Inspections and reporting of all defects and faults planning with the Asset Management& Property Services Helpdesk for a third-party contractor to execute and required specialist works.
Use of the Handheld PDA for acknowledging, recording, closing, or reassigning tasks and or repairs orders.
Adopting appropriate methods when executing inspections, works and repairs including use of appropriate clothing, PPE, tools, and equipment.
If necessary, on a rostered basis provide on-call emergency response as managed by Asset Management & Property Services Contact Centre or CHI's 3rd Party Call Centre for out of hours emergencies.
Requirements
2-3 years' experience in a similar role.
Class B Drivers Licence.
Eligibility to work in Ireland.
Excellent Written and Oral English.
Excellent organisational skills.
Ability to act on own initiative without supervision.
Flexibility in approach to tasks.
Ability to deliver all outputs to a high standard.
NFQ Level 6 Apprenticeship or Senior Craft's Certificate in one of the following Trades:
Desirable:
Experienced in the maintenance or installation of Heat Pumps.
Portable Appliance Testing Qualified.
Registered Gas Installer.
Conditions of Employment
Salary
Competitive salary commensurate with experience. (CHI operates a performance-based salary model that allows for annual salary increases on a set salary range through performance).
Annual Leave
Annual leave will be 22 days (exclusive of 10 public holidays), plus an additional 3 Privilege days per year. Annual leave increases through length of service and can also be additionally accrued as paid time off in lieu of overtime (TOIL).
Pension
Co-operative Housing Ireland offers a defined contribution pension scheme. Employees have access to the scheme on successful completion of their six-month probationary period.
Training & Development
Continuous professional development, training & further education courses, study & exam leave and professional membership fees are paid for at CHI's discretion where relevant.
Travel & Subsistence
Travel and subsistence expenses will be paid according to CHI Policy, similar to public sector rates.
E-Working Allowance
An Electronic Working Allowance is paid daily for remote working during COVID 19 pandemic.
Selection Process
Selection will involve short-listing of applicants for immediate interviews based on applications and CVs submitted. The short-listing selection criteria are based on the requirements of the job as outlined in this job description. Please note that all posts may be subject to Garda Vetting.
The closing date for applications is 17:00 on Friday the 27th of January 2023
How to Apply: Interested applicants should submit a CV and cover letter to hr@cooperativehousing.ie.
(Please clearly state which of the two roles you wish to apply for in your application).
(Co-operative Housing Ireland does not require the assistance of recruitment agencies at this time).
All documentation received by Co-operative Housing Ireland will be processed in accordance with the Data Protection Acts & General Data Protection Regulation (GDPR; 2018).