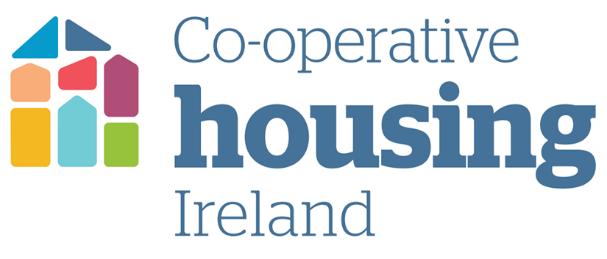 Co-operative Housing Ireland
Co-operative Housing Ireland (CHI) is the national organisation representing, promoting and developing co-operative housing in Ireland. Since our foundation in 1973 we have provided over 5,700 homes through homeownership, shared ownership and social rented co-operatives. As an Approved Housing Body (AHB), we work with various stakeholders in the housing sector, including Local Authorities, Government, aspiring homeowners, tenants and developers. We currently manage over 3,000 homes across Ireland.
Role:
CHI is seeking a "Member Engagement Officer" to join our Member Engagement Team on a full-time, permanent basis.
The successful candidate will work with the Member Engagement Manager to promote the co-operative ethos and principles amongst the membership, general public and provide support to the members, housing team and organisation's housing co-operatives.
The role will be mobile in nature, requiring regular travel around CHI's community housing developments across the country and include occasional evening and weekend work. The role will also have use of CHI's Dublin West Office, located at 123 Avondale Park, Mulhuddart, Dublin 15, as an administrative base.
Key Duties and Responsibilities:
The Member Engagement Officer will have excellent communications skills and interact with Members (Tenants) and colleagues in a friendly, empathic manner at all times. Additionally, the post-holder will be passionate about CHI's purpose and will continuously act in the best interests of the organisation.
Member Participation
To assist in the development and implementation of Member Engagement Strategy.
To provide support to Customer Service staff and Members to ensure that Members are able to participate at all levels of the Organisation.
Support in Monitoring and Evaluating the Member Engagement Structures and Strategies.
Create and sustain partnerships with other 3rd parties to promote sustainable and flourishing communities.
Seek out funding for engagement work in partnership with Members.
Help identify new training needs for Members.
Coordinate the delivery of specified training to Members throughout their Member association journey.
Actively research new and innovative approaches on Member Engagement.
Work with the Member Engagement Manager to develop and implement Member surveys bi-annually.
Support and attend local co-operative meetings when needed.
Coordinate online groups.
Investing in Members
Support Housing Officers and Members to ensure that Member lead community events are delivered in all local areas.
Support in coordinating an annual programme of meetings and "how to do it" sessions for the Member Engagement Working Group.
Support Members in their applications for community funds as well as applying for external funding.
Represent CHI at network events in relation to Housing Associations and Tenant Engagement.
Deliver presentations on behalf of CHI relating to Member Engagement when required.
Provide input into the Strategic and Operational Business plans for Member Engagement.
Provide support to other departments when required.
Provide detailed reports to Line Manager and Director.
Communication with Members.
Support in the development of the Member section of the CHI website.
Provide content for the Members newsletter.
Update the Members social media page.
Compose/Contribute to internal and external publications when required.
Be involved in the bi-annual Member survey.
General
Maintain an accurate, up to date and detailed record of work in a format which will not only facilitate supervision by the Housing Manager but will be an aid to continual evaluation and monitoring.
Hold regular meetings with the Member Engagement Manager to discuss objectives and progress.
Attend regular team meetings to ensure all staff are kept informed of progress.
Maintain an accurate up to date record of work and initiatives.
Additional, relevant duties as required by the Organisation.
Corporate Responsibilities
To positively promote the Organisation in all activities.
Adhere to all CHI's policies and procedures.
Input into reports/submissions for CHI Board Meetings
To undertake any training courses deemed necessary for your role.
(The above list is not definitive or restrictive and will be subject to periodic review).
Essential Requirements:
Knowledge of the Housing/Social Housing sector is desirable.
A third-level qualification in a relevant discipline (e.g. Community Development, Community Leadership, Co-operative Development etc.).
Relevant voluntary or paid work experience in the community sector.
Full, clean driving licence and access to own car.
Ability to work collaboratively in a team and work independently using own initiative.
Strong listening, written and verbal communications skills.
Good interpersonal, administrative, and organisational skills.
Strong I.T. skills including Digital and Social Media experience.
Ability to handle sensitive and confidential information.
Ability to deal with problems/enquires in a diplomatic and sensitive manner.
High comfort level in facilitating groups.
Legally permitted to work in Ireland.
Benefits:
Salary
Competitive salary commensurate with an applicant's qualifications and experience. (CHI operates a performance-based salary model that allows for annual salary increases on a set salary range through performance).
Pension
Co-operative Housing Ireland offers a defined contribution pension scheme. Employees have access to the scheme on successful completion of their six-month probationary period.
Travel & Subsistence
Travel and subsistence will be paid at CHI rates.
Annual Leave
Annual leave will be 22 days (exclusive of public holidays), plus an additional 3 Privilege days per year. Annual leave increases through length of service and can also be additionally accrued as paid time off in lieu of overtime (TOIL).
E-Working Allowance
Electronic Working Allowance is paid daily for remote working from home.
Training & Development
Continuous professional development, training & further education courses, study & exam leave and professional membership fees are paid for at CHI's discretion where relevant.
Selection Process:
Selection will involve short-listing of applicants for interviews based on applications and CVs submitted. The short-listing selection criteria are based on the requirements of the job as outlined in this job description. Please note that all posts are subject to Garda Vetting.
The closing date for applications is 17:00 on Friday the 3rd of February 2023.
How to Apply: Interested applicants should submit a CV and Cover Letter to HR@cooperativehousing.ie
(Co-operative Housing Ireland does not require the assistance of recruitment agencies at this time).
Co-operative Housing Ireland is an equal opportunities employer.
All documentation received by Co-operative Housing Ireland will be processed in accordance with the Data Protection Acts & General Data Protection Regulation (GDPR; 2018).