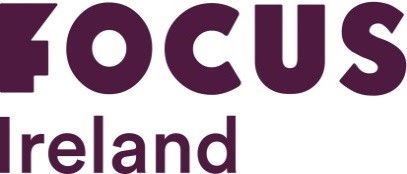 Overview
Focus Ireland has developed an ambitious strategy to prevent homelessness and t prvide effective support and solutions for those who do become homeless and to also continue to provide safe and secure homes for its current and future customers.
Focus Ireland has extensive property and is expanding activity in this area. We are seeking an experienced property team leader to manage a staff team in the provision of the Property Management and Maintenance and Facilities service in the Dublin area
Job Description & Requirements
Financial
Develop and manage annual budgets by forecasting requirements and analysing variances, data and trends.
Maintain accurate records of all transactions and submit on timely basis (i.e., rents, damage reports, move-in/move-outs, etc.).
Prepare annual budgets and income projections in a timely and accurate manner.
Administrative
Provide constant vendor/contractor communications concerning scheduling, billing, vendor relations and certificates of insurance.
Prepare and/or implement procedures and systems to ensure orderly, efficient workflow.
Confirm all properties and corresponding paperwork are completed and inputted into the Housing Management system accurately and on a timely basis.
Lead emergency team for all properties. Ensure proper response and handling of all emergencies with staff, residents, buildings, etc. within organisational policy to minimize liabilities (i.e., criminal activities, employee/resident injuries, fires, floods, freezes, etc.).
Team Management
Achieve strategic goals through ownership and leadership of the team, including ongoing exploration of opportunities to add value to job accomplishments
Ensure high levels of efficiency of staff through ongoing training, instruction, supervision and leadership.
Monitor performance and administer action plans consistently, and on a timely basis with any issues arising, in line with organisational policy.
Provide support to staff to encourage team work and lead as an example in creating a harmonious environment.
Management & Maintenance
Maintain property/estate appearance for all properties and ensure repairs are noted and completed on timely basis
Ensure that properties are inspected regularly and communicate any service related needs to maintenance.
Ensure that the Asset Management plan is completed to an agreed date and to an agreed level and that the plan is regularly updated and completed in accordance with the Asset Management Strategy.
Work with the Property Operations Manager to undertake all duties which may reasonably be assigned from time to time
To be vigilant to any Health, Safety and Welfare risks in the workplace and bring any concerns to the attention of your line manager or Health & Safety Representative
What you will need
Third level qualification in property or a relevant field and experience working in housing management.
1 year supervisory experience.
Proven leadership capability, drive and ambition with ability to take the initiative.
Car owner and full, clean driving licence.
Good commercial acumen and proven success for delivering objectives.
Strong project management, budgeting and management skills.
Good communications skills including excellent presentation skills.
Proven strong leadership capability with strong people management skills.
Ideally
Experience in working for a voluntary housing organisation
To find out more & apply please submit your CV & Cover Letter Here
Focus Ireland is an equal opportunities employer
Salary: DOE