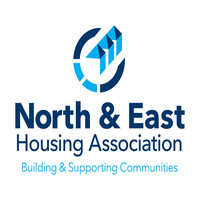 North & East Housing Association has been involved in social housing provision for some 25 years and currently own/manage some 700 properties in the North Eastern region of the country. Since its establishment in 1993 North & East has grown from a small voluntary organisation into an established housing body. It provides housing management and tenant support systems to projects in twenty-six locations across eleven local authority jurisdictions. Despite the Pandemic the Association is flourishing and on-boarded several staff during the last year. So, the future is bright and the organisation is busier than ever.
The Executive Officer – Compliance role is a new role where there will be tremendous opportunity for growth as in years to come the corporate services within North & East will grow. You will be part of a small team reporting into the CEO and working closely with the senior management team on the development of a compliance monitoring plan for the Association. Reporting directly to the CEO will enable you to quickly learn the business and operate more at a senior level than you normally could within a larger team.
The Salary range of €46,445 to €50,000 plus benefits can be discussed on application.
If this all sounds like you then please send your application to LMurphy@frsrecruitment.com by 5th of March 2021. Upon receipt of this, Laura will arrange a detailed follow up conversation.
A full job specification for the role of Executive Officer (Compliance) is available below.