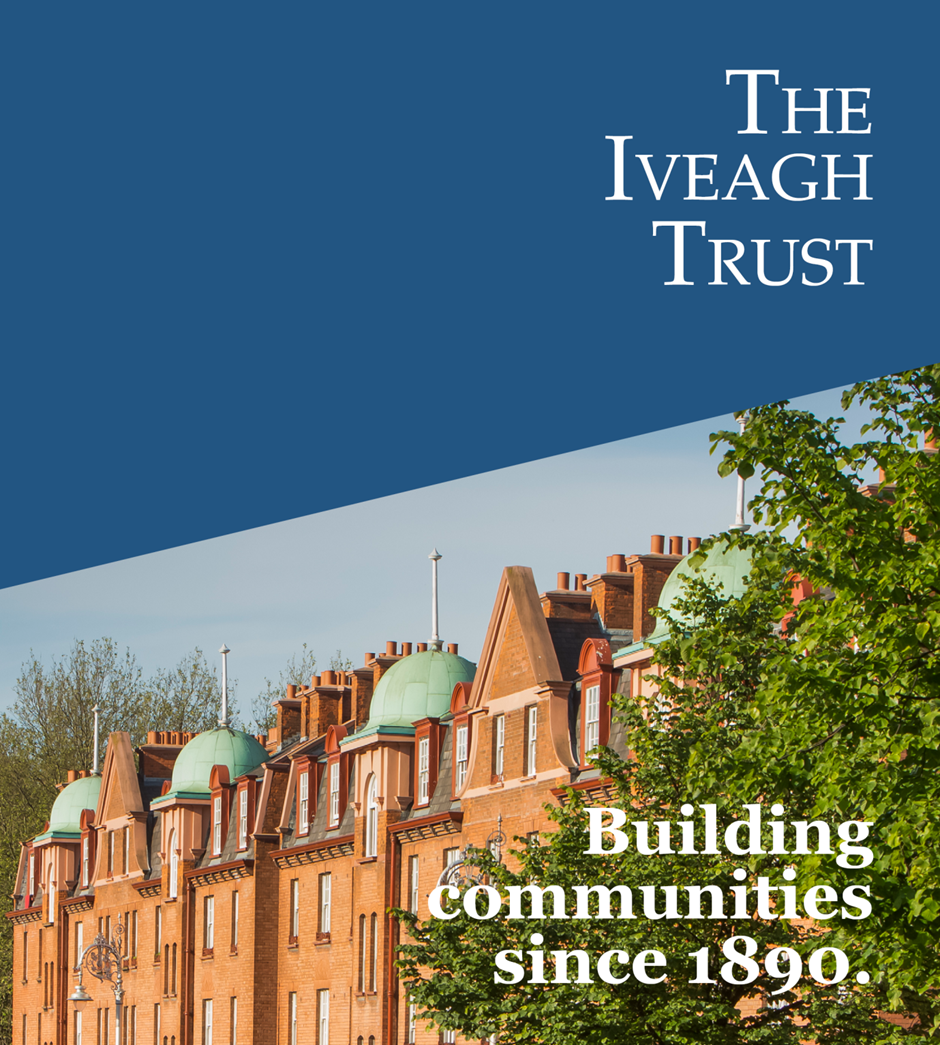 The Iveagh Trust has an exciting opportunity for a Housing Officer.
If you have worked in a similar role and want the opportunity to gain further experience and contribute to a respected charitable Trust in a rewarding and challenging environment, this is your chance.
The Iveagh Trust is the oldest provider of social housing in Ireland, building sustainable communities since 1890. Today, the Trust provides almost 1,600 homes in Dublin, across nine locations, offering a range of housing options including general needs housing for families, supported housing for older people, and accommodation for men experiencing homelessness at the Iveagh Hostel.
Reference: HO-0422-006
position: Housing Officer
The Role: This role currently reports to the Director of Housing, with responsibility for administering the relationship with the Trust's residents, both current and prospective, and with local authorities and other stakeholders.
Location: Multi-site, Head office Bull Alley Street
Reporting to: Housing Management
Contract: Permanent
Salary: Depending on experience
Pay & Benefits
The Iveagh Trust offers excellent terms and conditions of employment:
Salary commensurate with experience.
Mileage – Mileage allowance will be paid in respect of all car mileage on Trust business at a rate fixed.
Annual Leave – 22 days – increasing after three years+ service to a maximum of 25 days.
Pension – very generous Defined Contribution Pension Scheme with employer contributions of up to 15% (when matching an employee contribution of 10%), lower contribution options are also available.
Death in Service Cover.
Full Employee Assistance Programme for you and your family.
Group Health Insurance Scheme providing discount to employees.
Generous and supportive sick pay scheme.
Full induction and ongoing training and development opportunities.
Attributes/attitudes
A positive, creative and focused approach to targets and outcomes for staff and residents.
A high level of professionalism, commitment to the job and a 'solution focus'.
A positive, team-oriented spirit.
Excellent communication and interpersonal skills.
Ability to plan, manage and participate directly in delivering an excellent resident service and experience for all.
Capacity to work independently, taking a lead on key items of work using your own initiative.
Commitment to the highest standards of excellence in housing, health and safety and GDPR.
Experience
Essential
3 years+ experience of working in social housing or residential housing environment in a similar resident facing role
Excellent knowledge of social housing, tenancy agreements, housing law and in particular the Residential Tenancies Acts.                                       
Experience in dealing with complex situations in a multi-stakeholder environment dealing with a range of both internal and external (local authorities or Statutory bodies) stakeholders
Knowledge of the various local authority differential rent schemes
Knowledge and experience of all areas of housing management including income management, lettings, maintenance, and tenancy related matters including antisocial behaviour and resident and landlord rights and responsibilities
Working with figures and budget awareness and input.
Excellent administration & organisational skills
Strong interpersonal and communication skills
Ability to work on own initiative and flexibly as required
Ability to work proactively as part of a team with a solution focussed approach
Solid experience and knowledge of housing management system
An ability to work collaboratively with all stakeholders to achieve the best results for our residents
Computer literacy, specifically a strong working knowledge of Microsoft Excel, Word and Outlook.
Full clean drivers' licence with access to own vehicle.
Must speak fluent English and be eligible to work in Ireland
Desirable
Experience of working with Management Companies and Agents              
Experience within the social/affordable housing sector would be beneficial.
Job Profile
Lettings and Allocations
Interviewing and assessing prospective residents and effectively allocating residents to homes
Assessing the needs of residents and ensuring they are provided with the moving options/transfers
Effectively manage and assess internal transfer applications
Developing and maintaining effective relationships with the local housing authority and other agencies
Arranging viewings and handover of keys to residents
Preparation of key documentation
Rent assessment and differential rent calculations
Advising residents on rights and responsibilities as Iveagh Trust residents
Managing void properties in liaison with the maintenance division
Introducing and familiarising residents with properties
Ensuring effective communication on voids, new tenancies and related matters across Iveagh Trust Departments.
Dealing with correspondence from residents and members of the public
Resident & Income Management
Engage and contribute to the income management process for resident arrears
Monitor and complete control checks for resident arrears; identifying early intervention and/or progressing legal action where required to maximise income to the Trust 
Work with tenants to ensure responsibilities are upheld and tenancies sustained
Addressing, recording, and taking appropriate action for cases of Anti-Social Behaviour and other breaches of tenancy
Prepare cases for any resident breaches, advise solicitors, and represent The Iveagh Trust at RTB and court hearings
Be responsible for ensuring accurate records of all properties, residents, and incidents
Support tenancy sustainment and signpost referrals for support, care, adaptations and partner agencies
Resident Experience
Collaborate and contribute to Resident Satisfaction Surveys design and take ownership of relevant outputs and their improvement or resolution
Resident home visits (or individual resident meetings) as necessary to assess tenancy sustainment, condition of home and vulnerabilities of household
Regular visits on estates and active action log maintained for actions required
Collaborative working with Estate Managers, Caretakers, Hostel and Maintenance staff
Active involvement and participation in resident committees
Know who our residents are to ensure sustainability of tenancies and responsibilities for home including non-authorised works
Visit to transitional residents after 3 months of tenancy
Compliance / Governance
Implement and monitor regulatory standards.
Develop and maintain knowledge of wider legislative, policy and procedural environment
Awareness and understanding of risk management in a housing context including GDPR, tenancy management and fire safety
Training
Work alongside your line manager to identify your own and the wider teams learning and development needs
Attend training as required appropriate to your role
General
Report effectively to senior management.
Advise and collaborate with management and staff on operational and policy matters
Maintain records and reports in line with Iveagh Trust requirements
Deal with sensitive issues in a professional, confidential, empathetic and pragmatic manner.
Promote and represent the Iveagh Trust
Attend meetings where necessary and to input and engage on the future of the service including evening meetings
To be engaged and input in annual rent review process
Assist the team where required in any other additional duties
Contributing ideas in the continuous development and innovation of the resident services directorate and future opportunities
This job description is not exhaustive. The post holder may be required to undertake additional duties from time to time, commensurate with the nature of the role and the service provided. Work outside of regular hours may be required.
Applications to
Applications must include the job reference code: HO-0422-006
Please send an up-to-date CV detailing relevant accomplishments, together with an email / letter outlining the following:
Why you are interested in this job?
Why you would like to work for The Iveagh Trust?
Please list your top 3 skills with experience that you feel make you the best candidate for this role.
Mary Quaid
The Iveagh Hostel
Bride Road