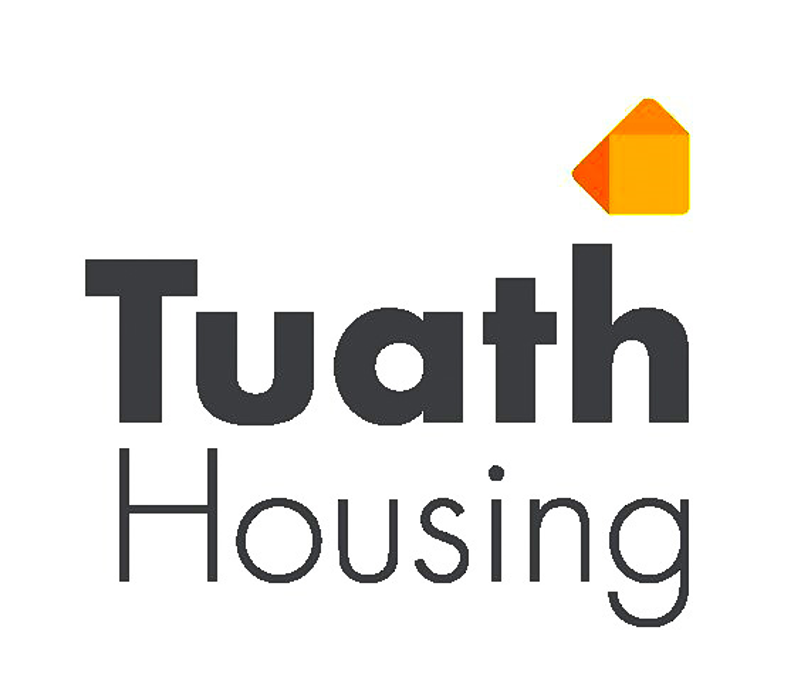 Job Title: Regulatory Compliance Coordinator
Location: Dublin city centre
Contract: Full time / Permanent
Salary: €45,000 – €59,000
Hours: 37 hours per week
Reporting to: Regulatory Compliance Manager
About Us:
Tuath Housing has provided safe, secure and affordable housing since 2006. A lot has changed over the years, but our values remain the same. In partnership with Key Stakeholders, our main focus is on delivering more quality homes to more people and providing an outstanding Customer experience to our 27,000 residents.
Working with Tuath Housing is different because we make a difference. We maintain and develop our team of dedicated, motivated, and authentic people through focused training and career development.
If you are driven to make a difference and believe that everybody needs a home, Tuath is waiting to hear from you.
Position Summary:
The Regulatory Compliance Coordinator will work as part of the Corporate Services Department in Tuath and be responsible for identifying, advising, monitoring, and reporting on compliance and other risks for Tuath. The Coordinator will further the expansion of Tuath's compliance monitoring plan for the business and act as a link between Tuath, regulatory authorities, local authorities and State Agencies.
The successful candidate will:
Identify, manage and mitigate risk particularly through the use of Business Impact Analysis' across the Company, ensuring prompt and accurate advice to the business on all compliance and regulatory issues.
Lead on the development, maintenance, implementation and monitoring of process improvements in compliance with AHBRA Standards, regulations and legal requirements for Tuath.
Develop and deliver training to internal staff on compliance obligations, including AHBRA Standards, Business Continuity Plans and emergency management and act as a point of contact for all queries.
Be responsible for the development and improvement of the Business Continuity Plan and associated emergency management/crisis and incident management.
Assist in managing Risk Registers and engage with staff throughout the Company to ensure registers are properly maintained. Prepare high-level Risk Register for the Executive Team and the Board.
Manage the Key Risk Indicator process and ensure adequate reporting to Senior Management and relevant stakeholders.
Monitor changes in relevant legislation and the regulatory environment and taking appropriate action.
Provide advice and support on all other regulatory and compliance matters which may arise and lead on the delivery of any compliance requirements of Tuath.
Develop a culture of 'constant improvement' in regulation and compliance with specific focus on process, controls and systems.
Attend meetings of the Senior Management Team and Board of Directors, if necessary, including meetings of the Audit & Risk Sub-Committee.
Requirements:
Relevant degree in a related field.
Minimum of three years' experience working within a similar role.
Sound knowledge of the law together with practical experience working in a commercial environment
Excellent negotiation and problem-solving skills
Ability to work with accuracy and attention to detail and within deadlines
Advanced computer literacy with experience that includes word-processing, spreadsheets, presentation packages, e-mail, electronic schedulers and internet.
Possess excellent verbal and written communication skills, have the ability to compose letters, memos and reports keeping in mind the recipient
Able to work in a fast-paced, multi-tasking environment
Excellent communication, interpersonal and relationship-building skills.
Ability to work effectively as part of a team and independently.
Good organisational and time-management skills.
To participate on forums/working groups/committees as required.
Promote a culture which is supportive of excellent service delivery and meets Tuath Housing's vision, mission, and values.
Working for Tuath Housing:
Attractive salary commensurate with experience
24 days annual leave
Service leave
Organisational performance bonus
Generous pension scheme
Sick leave
Wellness allowance
Hybrid working
Bike-to-work scheme
Flexible working hours
Career break
Career development program
Employee assistance program
Linkedin Learning licence
Car-parking on site
Sports & Social Club
Work-life balance package
Apply now via link:
https://api.occupop.com/shared/job/regulatory-compliance-coordinator-b4d5a/ICSH
Tuath Housing are accredited with the Bronze Award from Investors for Diversity and are committed to promoting a diverse and respectful workplace reflective of all cultures, nationalities, backgrounds, genders, members of the LGBTQ+ community and people from traditionally marginalised backgrounds.