#housingpledge2019
The housing crisis continues to deepen with many marginalised and lower income households suffering most acutely. The Irish Council for Social Housing (ICSH) is asking all political parties and candidates to ensure that access to affordable, good quality, secure accommodation for all households is a central focus for Election 2019.
The ICSH propose a number of commitments under four key pledges, which we are asking parties and candidates to pledge to support as part of their election campaigns. The role of housing associations (Approved Housing Bodies) in delivering social housing in Ireland is growing, which reflects the active role of housing associations in the housing systems of our European neighbours.
Affordable housing is as central an issue for communities in Ireland as it is for those living across Europe. Housing is both a local and European issue, as it has become an overwhelming expenditure for households, disproportionally hitting poorer households harder. Local and European elected members have a unique ability to support and develop this essential part of our response to the housing crisis and we are calling on candidates to pledge their support to the following key asks.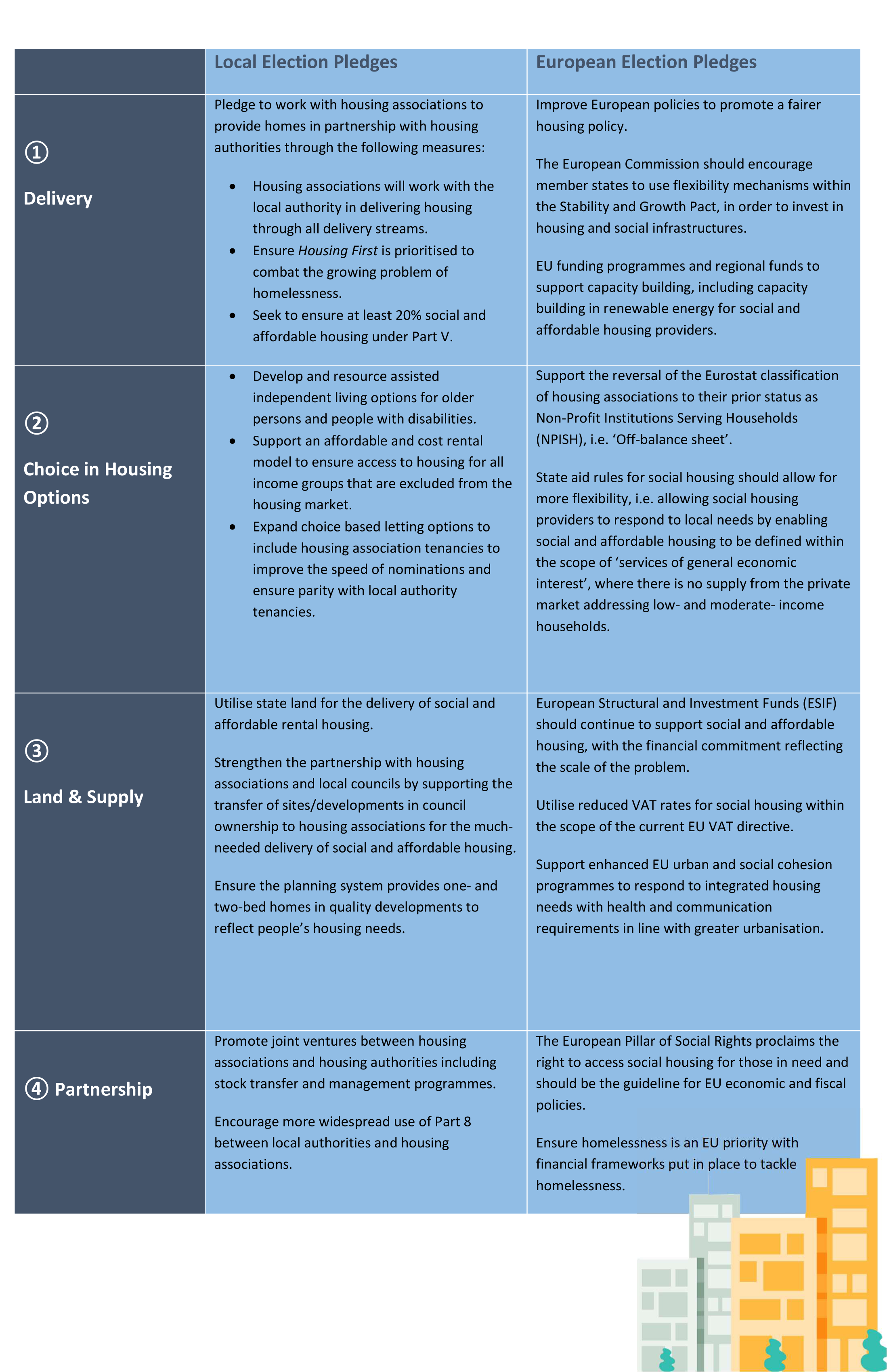 #housingpledge2019