The ICSH Governance structure is based on a three-year tenure. Elections to the ICSH Council were held recently for the period 2021-2024.
Following consultation and consideration by the previous board, it was decided to present an expanded ICSH Council and Board structure to the ICSH membership at a specially convened EGM in June 2021 for consideration. The proposals, which were passed by overwhelming majority, included an expanded 19-member Council which takes account of the strong growth of the sector in recent years and also an expanded board which will continue to provide robust oversight and leadership for the ICSH.
Thank you to all organisations who submitted nominations, the following candidates were successful and we wish them well in their new roles.
Statement from Pat Doyle – ICSH President 2021-2024
Pat Doyle, the CEO of Peter McVerry Trust, the national housing and homeless charity, has been re-elected as President of the Irish Council for Social Housing with unanimous support of the Board. This is Mr Doyle's second term as President of the ICSH and will see him fulfil the role until 2024.
Commenting on his election Mr Doyle said "I am delighted to begin a second term as President of the Irish Council for Social Housing. It is an honour and a privilege to take on this role and to be able to play a role in furthering the work of the ICSH and its members, particularly in light of the newly launched and ambitious plan, Housing for All."
"I have always committed myself to using this role as a voice for the wider Approved Housing Body sector. I will continue to ensure that as President, I speak about the tremendous work being done by AHBs of all sizes from small, community-based AHBs, to larger and growing bodies playing a key role in delivering housing for those in need across society." "I look forward to engaging with members the length and breadth of the country to help further their ambitions and give voice to their needs as President of the ICSH."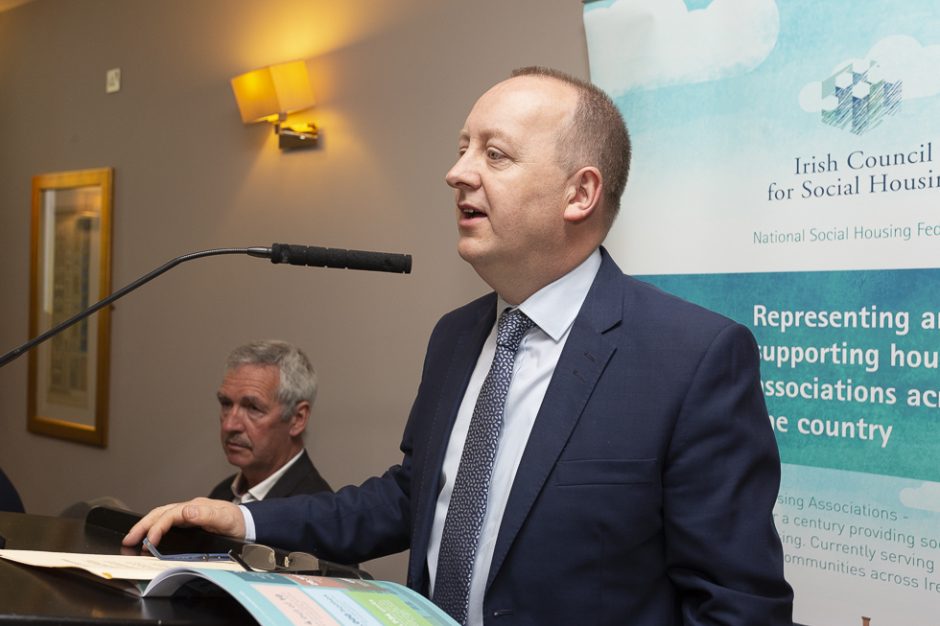 ICSH Board
ICSH President: Pat Doyle, (Peter McVerry Trust)
Vice-President: Tina Donaghy, (Fold Ireland)
Treasurer: James Rocke, (Western Care)
The external members of the ICSH Board are:
Oliver O'Loughlin – Consulting Engineer
Will Chambré – Public Affairs Consultant
Members of the Council (2021-2024)
Tier One
Tier Two
Tier Three (300-1000 units)
Tier Three (1000+units)