This website provides information on the role of the ICSH in developing housing policy, the services we offer to our members, an overview of social housing provision in Ireland and information on latest news and events.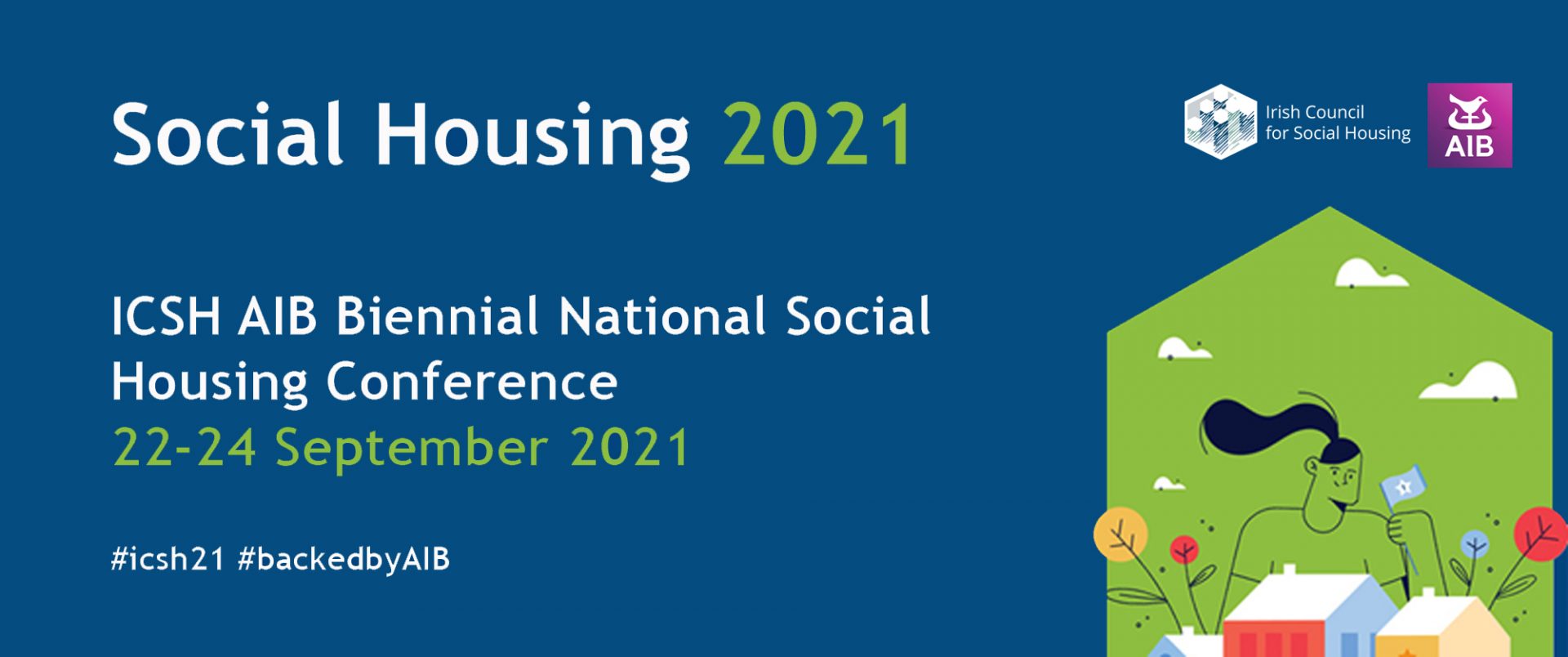 The ICSH Biennial National Social Housing Conference, sponsored by AIB, is fast approaching. Our first online conference in 2020 was a very successful event and we've been honing our skills over the past 18 months to better present our engaging speakers and showcase the work of our AHB members and the broader housing sector. So please save the date (22-24 September 2021) and book your place.
This year's Biennial Conference will again serve as a vital platform for new thinking and delivery in the housing sector. The conference will also bring together leaders and innovators from the public, private and non-profit sectors with speakers and contributors from around Ireland, Europe USA and Singapore in Asia to share relevant learning and experience from their respective sectors.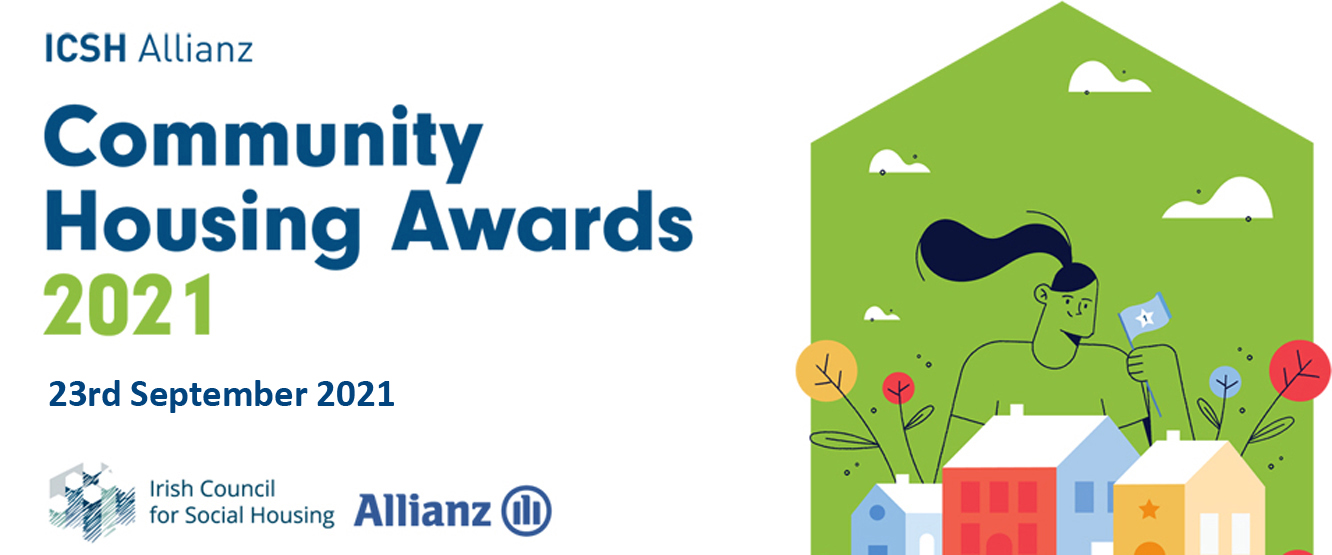 The 2021 Awards recognise excellence across ten individual categories. 30 shortlisted entries, both urban and rural projects, illustrate the diversity of housing delivered by both the local authority and approved housing body sectors. Winners will be announced at the ICSH National Social Housing Conference on 23rd September 2021. Projects shortlisted for the ICSH Allianz Community Housing Awards 2021, on 23rd September 2021 are also competing in our first ever Public Choice Award 2021. We're very excited about this category award as it gives members of the public an opportunity to support a participating project that they feel is most deserved of recognition.
About the Irish Council for Social Housing
The Irish Council for Social Housing (ICSH) was established in 1982 and is the national social housing federation of nonprofit voluntary and other national housing associations. The ICSH represents approximately 270 member organisations that manage almost 40,000 homes and house almost 100,000 people including families on a low income, older people, people with disabilities and households experiencing homelessness. ICSH members operate in every local authority area in the country and in over 500 communities across Ireland.