The ICSH has developed a range of resources to assist housing associations in reviewing their current governance and operational arrangements in the context of the Voluntary Regulatory Code – Building for the Future (the VRC) and, provide practical templates, advice and guidance which can be used to ensure full compliance with the requirements of the Regulatory Framework.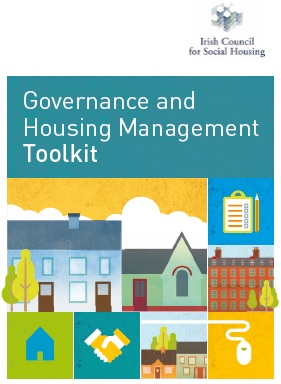 The Governance and Housing Management Toolkit provides an introduction to good governances practices as well as providing practical advice in terms of effective housing management. It contains a range of policy templates that can be used by member organisations in their housing management.
ICSH staff are on hand to deal with any governance, regulatroy or compliance issues you may have.
The ICSH Governane Consultancy Servce is a separate offering available to housing assoiations that would like more in-depth review of their governance structures and or assistance with strategic planning, developing collaboration or mergers,
Contact Kevin Ryan on 01 6618334 or kevin@icsh.ie if you have any governance queries.