The Staff of the ICSH undertake the delivery and development of its services and programmes.
Dr. Donal McManus – CEO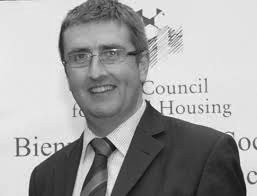 Donal McManus is CEO at the Irish Council for Social Housing (ICSH), the national federation of housing associations. He previously worked in the public/local authority and housing association sectors in Scotland and Northern Ireland from 1991. This comprised working in areas of housing development, self-build and regeneration, housing management and homelessness, as well as being employed in policy and finance. Donal has also worked as an urban designer within the private sector on land assembly and development appraisals.
Previously he had been elected president of the non-profit housing section of Housing Europe, President of the European Housing Forum and FEANTSA. From 2003-2005 he was appointed a member of the UN-ECE Task Force on Social Housing based in Geneva.
He is a graduate in Housing and Industrial Studies from Ulster University and in Urban Design from Strathclyde University School of Architecture Glasgow. He received a doctorate in Governance from Queens University School of Law, Belfast focusing on financialisation and the impact of private finance on housing association delivery. He is currently a board member of the Housing Agency and appointed chair of Housing Europe Internal Market Working Group.
Email: donal@icsh.ie
Tel: 01 6618334
Éadaoin Ní Chléirigh – Director of Development Operations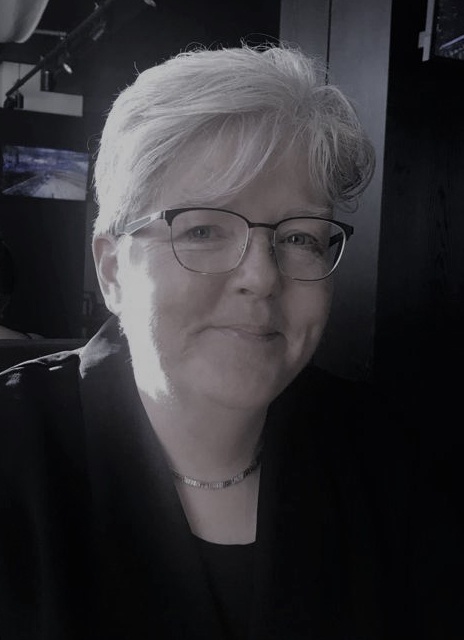 Prior to taking up her position at the ICSH, Éadaoin was CEO of Richmond Barracks. Having proposed the Barracks as a social regeneration project, she oversaw the restoration, and its subsequent opening as a city museum in Inchicore. Éadaoin has a long track record in community development and has led two regeneration projects in Dublin's south inner city. She has worked with the local authority, community interests and housing associations in the delivery of new social housing and refurbishment projects, as well as spearheading research and sourcing funding for numerous social projects in these areas. Eadaoin's academic background includes conflict resolution and negotiation, and she holds a Masters in Mediation and Conflict Resolution from NUIM.
Email: eadaoin@icsh.ie
Tel: 01 6618334
Ailbhe McLoughlin – Director of Policy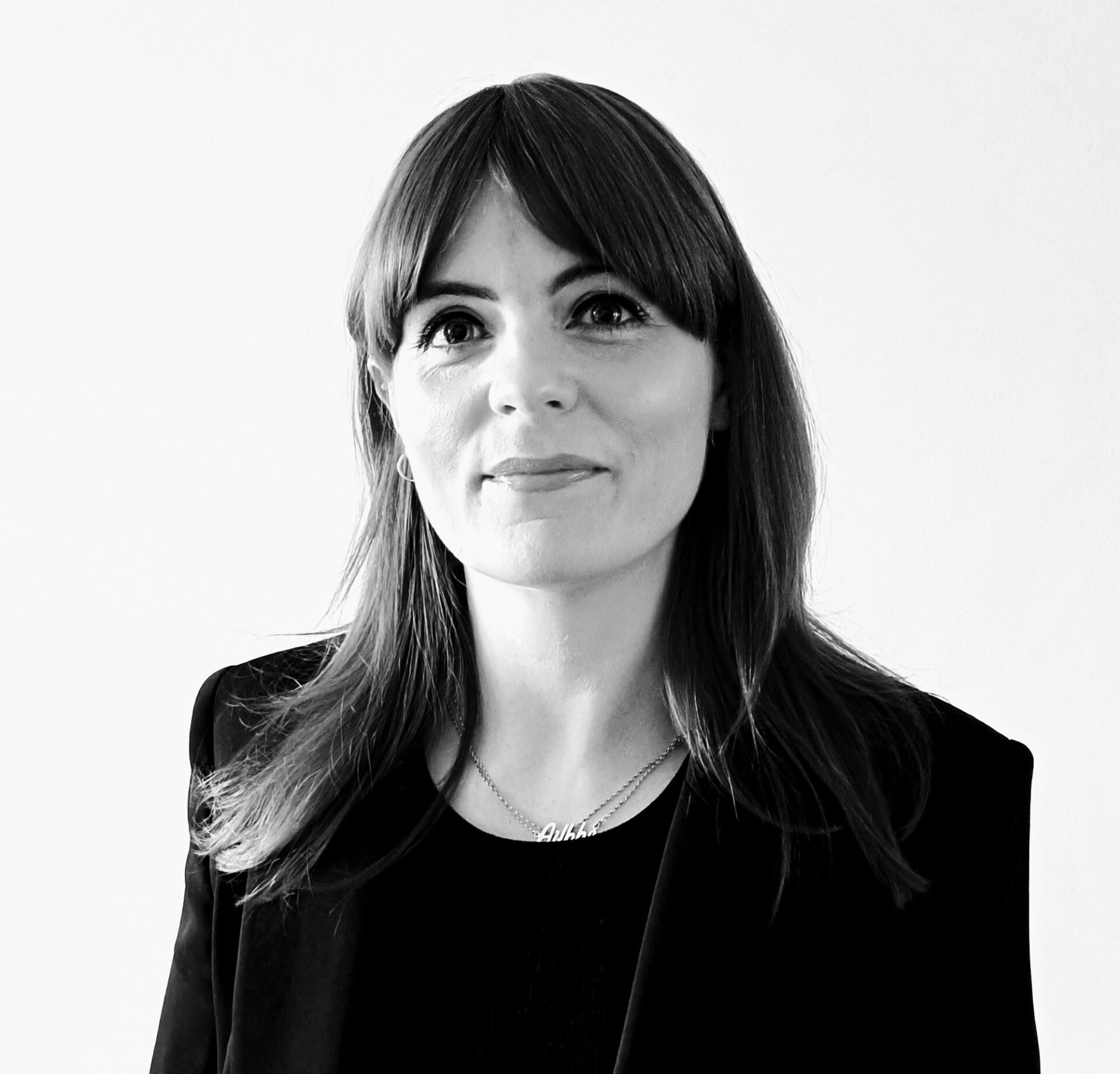 Ailbhe McLoughlin is the Director of Policy for the Irish Council for Social Housing (ICSH). She joined the ICSH in June 2022 and is responsible for supporting members' policy requirements while proactively engaging with stakeholders to promote the role of the ICSH in assisting our members in the delivery of social and affordable homes. Prior to taking up this role, Ailbhe was the housing policy adviser to Sinn Fein in the Oireachtas. Along with policy development, She also has experience in communications and research. Ailbhe has degree in Law and Spanish from the Queens University in Belfast. She also has a Professional Diploma in Housing Studies from the Institute of Public Administration and was recently awarded a Msc in Politics and Data Science from University College Dublin. Ailbhe is currently undertaking a professional diploma in Leadership and Innovation.
Email : ailbhe@icsh.ie
Tel: 01 6618334
Dolores Byrne – Finance & Office Manager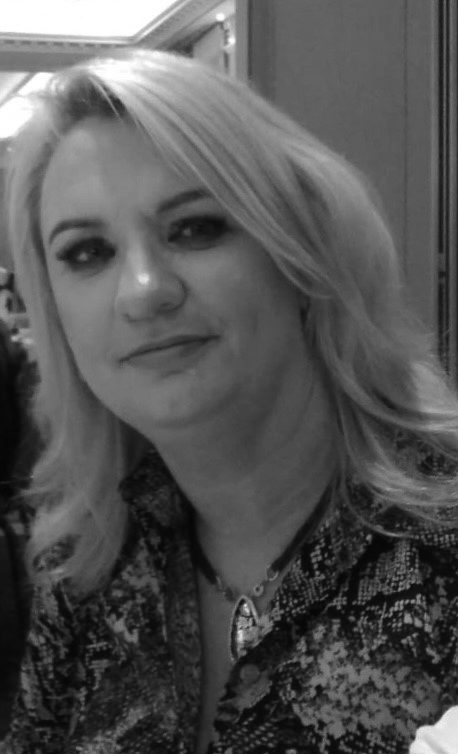 Dolores joined the ICSH in January 2021, She brings experience from working in Operations and Finance in the Community and Voluntary Sector for over 20 years, the majority spent with The CARI Foundation. She has trained in Accounts, Payroll and Business Management and will be responsible for ICSH Finance and Office Management.
Email : dolores@icsh.ie
Tel: 016618334
Catherine McGillycuddy – Development Specialist (Education and Membership)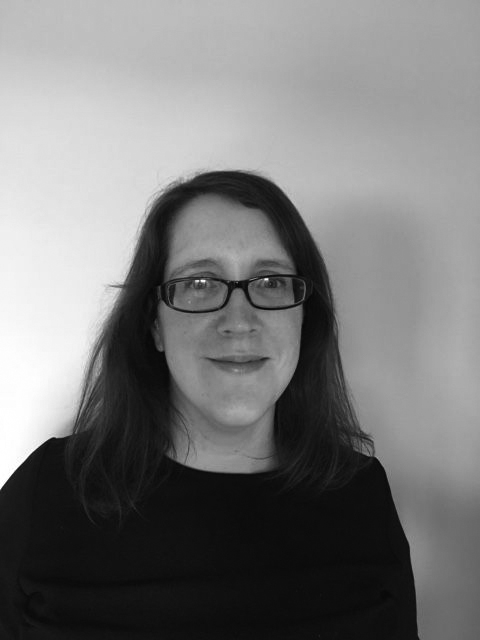 Catherine is Membership Development Officer with the ICSH. Her main areas of responsibility include overseeing membership affiliation, compiling quarterly HAPM results, co-ordinating education and training courses, the legal registration service and maintaining the ICSH website. Catherine has a degree in social science and a Masters degree in sociology, both from UCC. Her previous work experience in the area of social housing includes working for a voluntary housing association in Kerry and working in the Dublin City Council housing department.
Email: catherine@icsh.ie
Tel: 01 6618334
Kevin Ryan – Collaboration Manager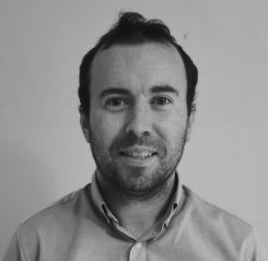 Kevin Ryan is the Collaboration Manager with the ICSH, having spent over nine years working with the federation for housing associations. During this time, he has had a number of roles focusing on strengthening the sector focus and members' capacity in the areas of organisational sustainability and regulation. Kevin works with members at all levels and has been central to expanding the ICSH role in the area of collaboration and consolidation. This is an area that will take on an increased importance over the next number of years as the AHB sector continues to evolve to meet new and existing challenges.
Kevin has a BA (Hons)in Economics and Geography from UCC and has also completed a Masters in Regional and Urban Planning in UCD. In previous roles Kevin has delivered projects in economic and social analysis with Dublin City Council and regulation policy with the Department of Primary Industries in Australia.
Email:: kevin@icsh.ie
Tel: 01 6618334
Keelin McCarthy – Development Specialist (Housing Management)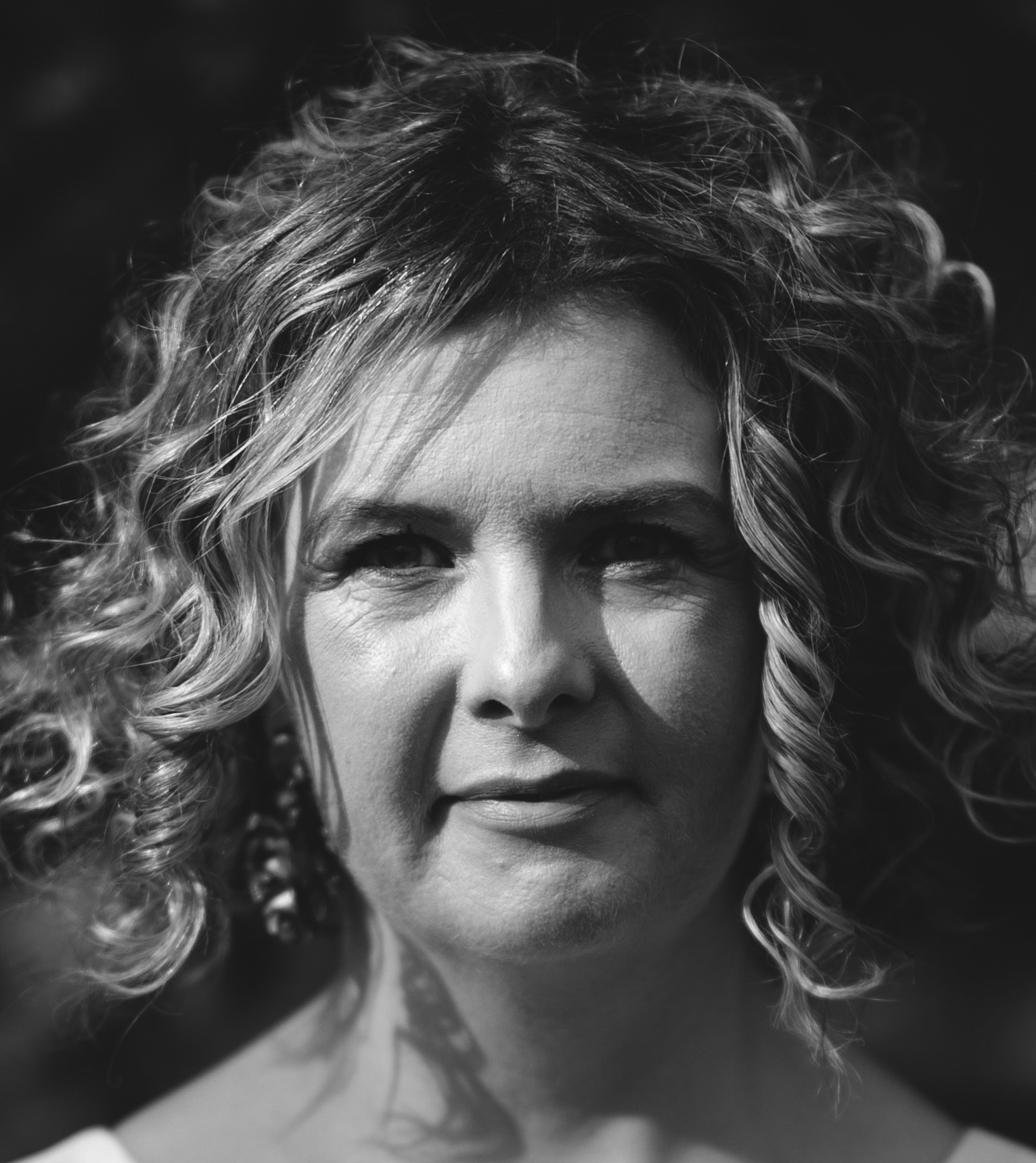 Keelin's role in ICSH is to assist housing associations with all aspects of their housing management responsibilities This includes assistance with the requirements under the Residential Tenancies (Amendment) Act (RTA) e.g. registration of tenancies and assistance with dispute processes. Her responsibilities include providing advice and guidance on relevant legislation relating to housing management e.g. RTA, The Housing (Standards for Rented Houses) Regulations, EU General Data Protection Regulation etc; compiling quarterly and annual HAPM results, development and update of guidance documents; delivering information meetings and seminars and field visits to housing associations where required.
Keelin also has responsibility for ICSH's Housing Management and Special Needs Working Group and sits on various inter-agency steering groups and committees to feed in to this.
In previous roles Keelin has worked as a Town Planner and has worked with Age Action on their Lifelong Learning Programme.
Keelin has an Honours BA Degree in Geography and Philosophy (UCD) and has completed Masters in Sustainable Development (DIT) and in Regional and Urban Planning (UCD).
Email: keelin@icsh.ie
Tel: 01 6618334
Jill Young – Development Specialist (Housing Delivery)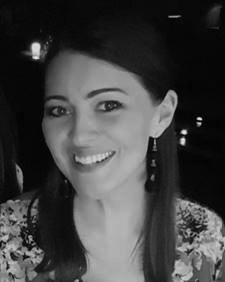 Jill Young is the Housing Development Officer with the ICSH. Jill's role involves working with housing associations, large and small guiding them through development and finance processes to deliver new housing in sustainable communities. Jill works with local authorities, the private sector and other public bodies to assist with social housing delivery offering information, advice and guidance on all sources of funding including capital and revenue, for the construction, leasing and purchase of homes and housing management.
In previous roles Jill has also worked for a large UK Housing Association and before joining the ICSH team in 2016 worked as a Housing Services Manager with a Tier 3 Housing Association; gaining valuable on the ground experience of both Housing Management and Development processes.
Jill has an Honours Bachelor of Arts degree from Queens University Belfast and is a Graduate in Housing from the University of Ulster.
Email:jillyoung@icsh.ie
Tel: 01 6618334
Lyndsey Anderson – Housing Development Specialist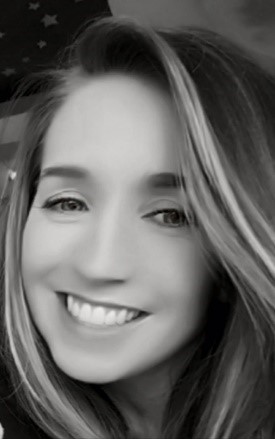 Lyndsey is a Housing Development Specialist in the ICSH. In this role Lyndsey is responsible for supporting members in housing delivery, housing management, and RTB queries from members. Lyndsey also coordinates the CIH Certificate in Housing 2021 and is responsible for planning and implementing the webinar programme for 2021/22.
Prior to joining the ICSH Lyndsey led a national network of prevention and early intervention services for children and families. Lyndsey has a strong track record in housing and community development policy and practice, having worked across three regeneration projects in Dublin's south inner city; leading the projects in two complexes, as well as working directly with tier 2 and tier 3 housing associations. In previous roles, Lyndsey established a range of social projects including targeted interventions for children and young people and, community health projects, as well as sourcing National and European funding for numerous social projects. Lyndsey has a degree in Social Science and a master's in Social Policy (Research) from UCD.
Email: lyndsey@icsh.ie
Tel: 01 6618334
Mairéad Holohan – Administrative Assistant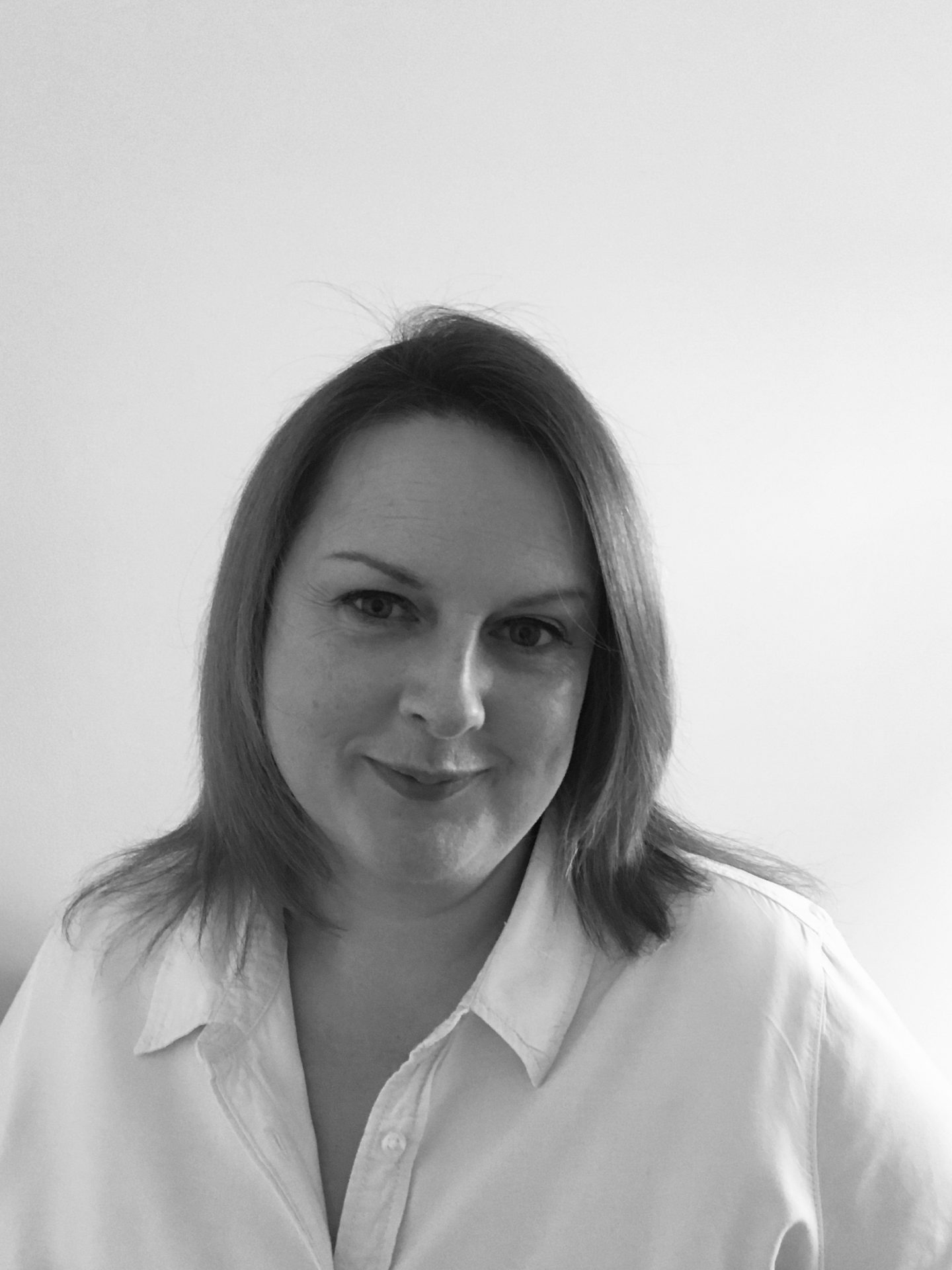 Mairéad joined the ICSH as Administration Officer in December 2015. She has a wealth of experience from working in the community and voluntary sector for a number of years including working with Disability Federation of Ireland. Mairéad is a Dublin native who has obtained a degree in social science from University College Dublin. Mairéad is responsible for much of the day-to-day administration of the ICSH including invoicing and accounts, event-planning, annual affiliations and Garda vetting.
Email: mairead@icsh.ie
Tel: 01 6618334
Ken Reid – Information and Communications Coordinator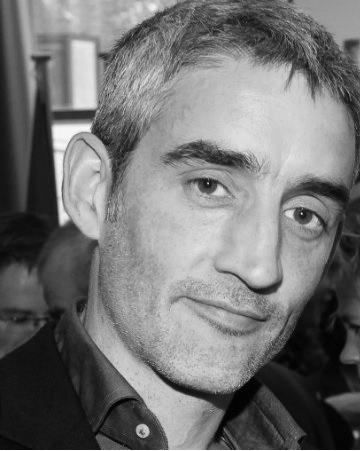 Ken is responsible for the information and communications function of the ICSH. This includes publishing and distributing digital and print materials for ICSH members and other stakeholders, drafting press briefings and position papers, liaising with members to maximise the flow of information and profile the work of members and the sector collectively and promoting the views of the ICSH to external stakeholders.
Ken has extensive experience in the area of information management and information referral and advocacy services and is experienced in managing the lifecycle of technical, research and promotional publications as well as formal training in collating, cataloguing and disseminating information.
Ken has a Bachelor of Arts degree from UCD has as well as postgraduate qualifications in IT and Technical Communication, and Child Protection and Welfare.
Email:kenreid@icsh.ie
Tel: 01 6618334