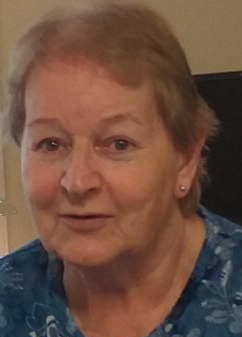 It is with great sadness that we mark the death of Margaret O'Leary, ICSH Company Secretary and Administrator. Margaret was a most valued and cherished colleague who worked with the ICSH tirelessly for 25 years. During those years Margaret's commitment to the social housing sector and to social justice provided a bedrock of support to the many members, friends and colleagues who strived to build a better housing system.
Margaret was integral to the development of the housing association movement through her dedication to the ICSH over 25 years. For many in the sector, Margaret will be remembered as the first contact, the guiding hand and the compassionate collaborator who ensured that all who could be helped would be helped.
Her professionalism, kindness and enduring strength of character made Margaret a key member of our organisation and wider movement. She will be remembered far and wide for the practical support she quietly provided, coupled with her keen sense of justice. Margaret brought with her a wealth of experience in activism through her previous work with the Workers Party, a champion for women's rights and an unrelenting commitment to fairness. We extend our deepest sympathies to her beloved family whom she cherished.
Margaret will forever hold a special place in 50 Merrion Square, may she Rest in Peace.
For further information on funeral arrangements, and to sign the condolence book, please go to https://rip.ie/death-notice/margaret-o-leary-cassidy-finglas-dublin/439548