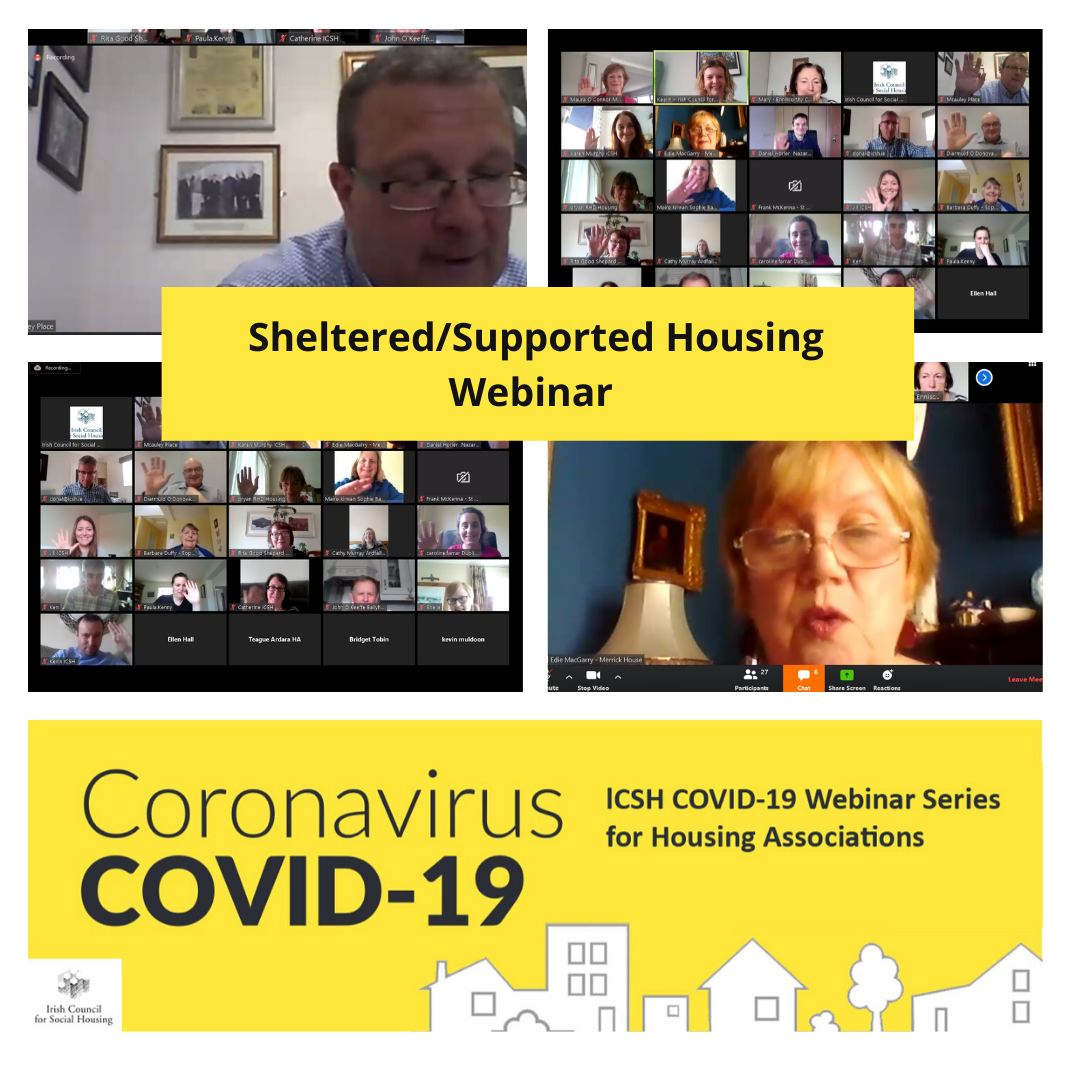 The ICSH is hosting a series of webinars for our member housing associations during the COVID-19 crisis to provide updates on the latest issues and developments impacting on our member organisations work.
Our Sheltered/Supported Housing Webinar (23rd April) looked at issues specific to our sheltered/supported housing member organisations, with examples and experiences of how they are responding to the COVID-19 crisis. Our housing association participants heard from Edie McGarry, Director and Company Secretary of Merrick House in Dublin and Mark Hazzard, General Manager of McAuley Place McAuley Place Naas in Kildare.
A number of important issues were raised in relation to both residents and staff presenting with COVID-19 symptoms, and subseqently testing positive. Some of the challenges included delays in receiving test results, managing the closure of communal facilities and ensuring adequate staffing. The depth of experience, coupled with a strong advocacy function on behalf of both residents and staff within our member organisations, has helped them to overcome the many difficulties they have faced to date.
Positive stories have emerged that are worth sharing. Responsive HSE staff meant that early delivery of PPE in response to requests from our sheltered housing members enabled staff to perform their duties with less anxiety. Early planning for the virus, and a rigorous cleaning regime of commnual areas has helped keep the virus at bay. The challenges facing cocooning residents from both a physical and mental health perspective are also being adressed through planned entertainment in the form of balcony bingo, sociallly distant exercise classes and musical performances.