New Social Homes in Leinster and Connacht
By mid-year, the association had acquired 240 new properties for social housing. The association expects to surpass the 500 mark by year end.
James Street, Dublin 8: The Association purchased apartments from a receiver in James Street, Dublin 8 via Capital Assistance Scheme (CAS) funding from the Department of Environment. There is a mix of 2 and 3-bedroom apartments, currently used for emergency accommodation for homeless persons.
The scheme is located adjacent to a larger facility Túath (Sundial House). DePaul Ireland manage Sundial House and will provide services at the new the James Street apartments. We look forward to continuing our relationship with DePaul in this new scheme.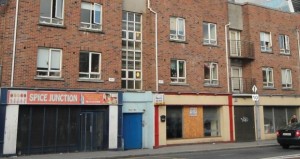 An Riasc, Finglas, Dublin 11: Túath have completed 2 phases, totalling 14 houses, in An Riasc which is located on Farnham Drive in Finglas. The scheme has a total of 49 homes, with the remainder to be acquired before the end of 2016.
These homes are a mixture of large 3 (116m²) and 4-bedroom (156m²) terrace houses, The homes have been acquired from Capital Scene Limited and completed to a high standard including fitted kitchens and bathrooms, built-in wardrobes and A3 BER rating.
The scheme is funded via CALF from the Department of Environment and private finance from the Housing Finance Agency.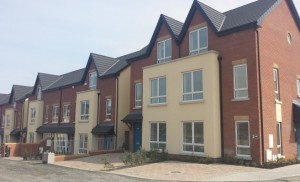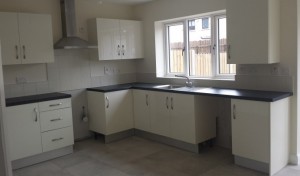 Thornwood, Beaumont, Dublin 9: To date, 28 new homes have been acquired across 4 phases of completion and allocated to families from Dublin's City Council's waiting list in this area of highest demand for the council. These first phases have consisted of a mix of 3 + 4-bedroom terrace houses. All units have a minimum BER rating of A3 and have been completed to an exceptionally high standard.
A further 40 homes are to be completed before the end of 2016, including further 3 + 4-bedroom houses as well as 2 + 3-bedroom apartments and duplexes. Funding 30% CALF input through the Department of Environment and a loan for the remaining 70% through the Housing Finance Agency using European Investment Bank funds. We were delighted to welcome visiting board members from the Housing Finance Agency and senior officials from Dublin City Council to Thornwood in June and thank all parties for their support with this scheme.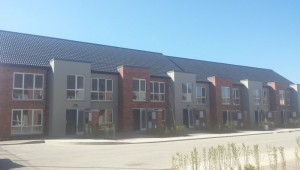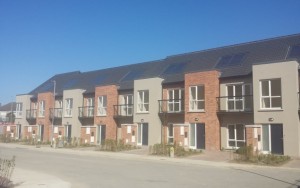 Church Street, Dundalk, Co. Louth: Ten apartments let in Dundalk.
All apartments within the gated development in the centre of Dundalk come fully furnished to a turnkey standard. The development will cater for people from various backgrounds including homeless persons and persons with a disability. Túath thanks Louth County Council and other stakeholders, including St. John of Gods and Simon Community for their collaborative work.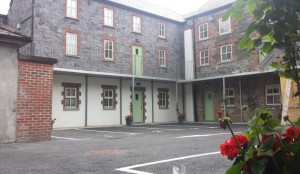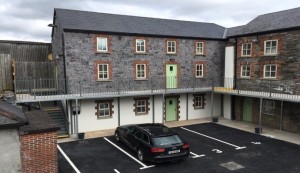 Túath Appoints Additional Sub-Committee Board Member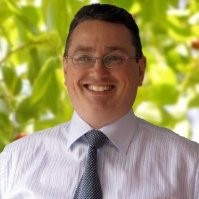 Túath is pleased to announce the appointment of John Hannigan as a member of the Finance, Audit and Risk Sub-Committee. John is the Acting CEO of St. Catherine's Association, a non-profit organization providing education, training, healthcare and residential care to clients with intellectual disabilities, and Managing Director of Sunbeam House Services, an organization providing a range of supports to adults with intellectual disabilities in County Wicklow and South County Dublin. He holds 25 years of Senior Executive experience, as well as expertise in finance, housing, IT development, project management and education. He currently serves as a member of the of Board of Directors at the Chartered Institute of Housing Northern Ireland. He obtained his MBA from the University of Warwick – Warwick Business School in 2003 and is a qualified Accountant.