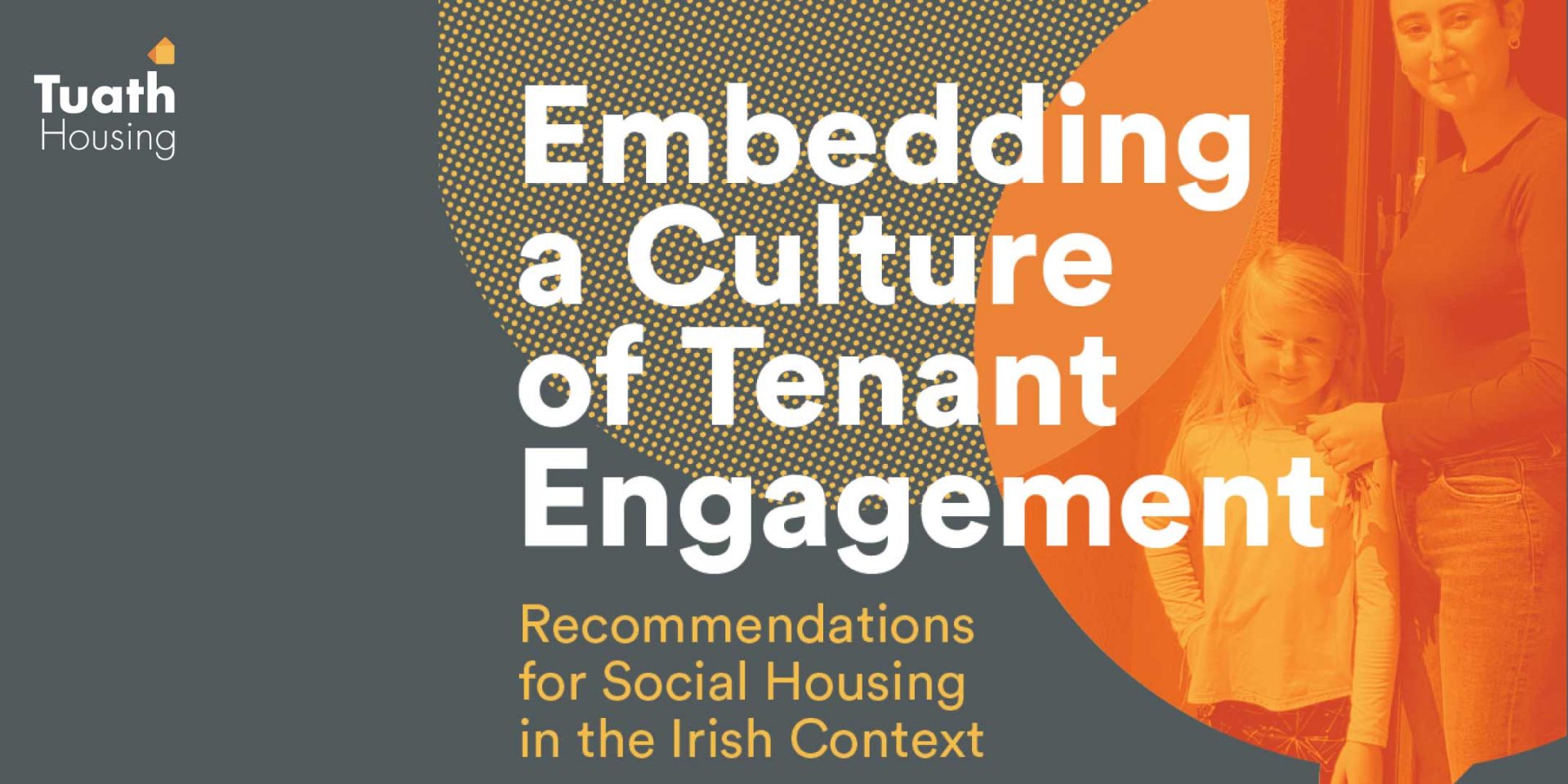 On Thursday 17th of February from 12 – 12.30pm Tuath Housing Association will be holding an online launch of Embedding a Culture of Tenant Engagement: Recommendations for Social Housing in the Irish Context, a report produced for Tuath Housing Association by Dr Joe Frey (University of Glasgow) and Dr Peter Shanks (University of Birmingham)
This study was commissioned by Tuath Housing with the objective of helping to ensure that tenants and their views are central to the work of AHBs in Ireland. This report gives insights into best practice in tenant engagement from the UK and Europe and examines current policy and practice in Tier 3 Approved Housing Bodies in Ireland. From this evidence base it provides key principles and practical recommendations for how AHBs can implement a tenant-centred approach and embed tenant engagement in the culture of their organisation.
The launch will include a summary presentation on the recommendations from the research from Dr. Joe Frey and a response from Bob Jordan, CEO of the Housing Agency.
All attendees will receive an electronic copy of the report after the event. If you are interested in attending this online launch please register at this Eventbrite page or contact Laura Howe (l.howe@tuathhousing.ie) for further information.
Register here: https://www.eventbrite.ie/e/report-launch-embedding-a-culture-of-tenant-engagement-registration-253024482037