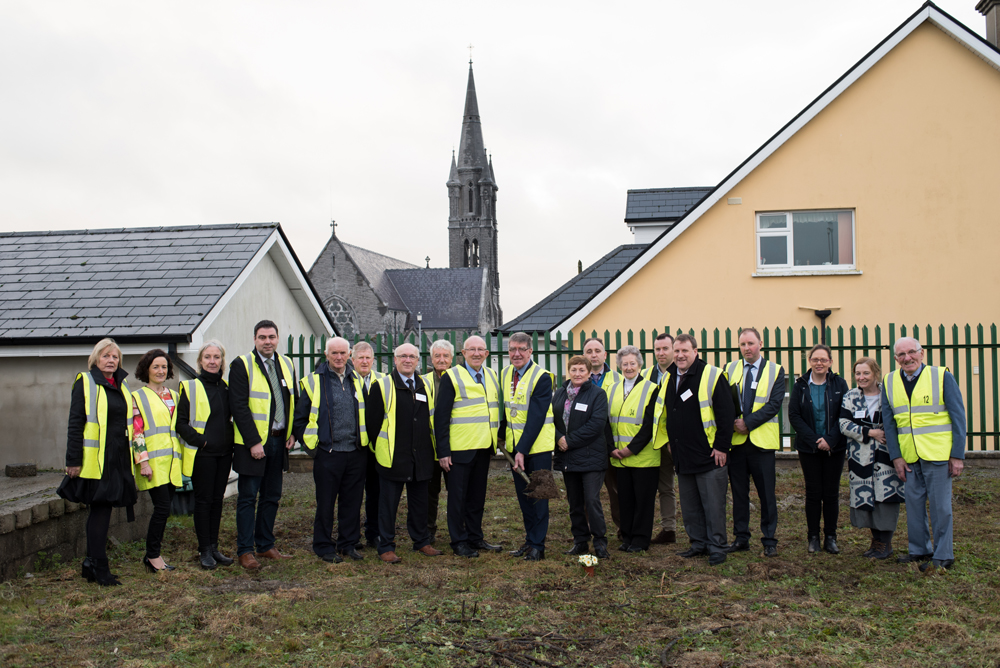 On Thursday 13th December 2018, Cllr Ian Doyle, deputising for the Mayor of the County of Cork, turned the sod on four more units for Charleville Sheltered Housing Services. Charleville Sheltered Housing Services has received Capital Assistance Scheme funding of €793,000 through Cork County Council to build these four additional units. The organisation currently provides 25 individual housing units and a group house that can cater for three higher dependency individuals. Recent approval for a second development of eight units means the needs of 40 individuals from the community will be met, enabling residents to age-in-place and live independently in their own self-contained home. The two phases of additional units, delivered in partnership with Cork County Council and the Department of Housing, Planning, Community and Local Government are part of a pipeline of new build supported housing that will see the housing association increase its stock by 50%.
Cllr Doyle said "I would like to acknowledge the work of Charleville Sheltered Housing Services and Cork County Council in bringing this project to fruition. Supports that enable older people to remain in their communities are absolutely vital. Age-friendly housing is about being close to family and social networks alongside essential public services. Housing is a critical part of our social support infrastructure, but it has been undervalued."
Chairperson of Charleville Sheltered Housing Services, John O'Donnell, said "Today's sod-turning is a strong endorsement of the progressive supported housing model that Charleville Sheltered Housing Services has been championing for 30 years. Housing that includes a range of supports, and on-site communal facilities for assisted independent living, is a response to our changing demographics. Residents of the Charleville Sheltered Housing Services range in age from 55 to 93 years. There are a higher number of people living alone now, and 14% of the population of Cork North-west are aged over 65 years. So we see our clustered housing model, located in the centre of Charleville, as the way forward."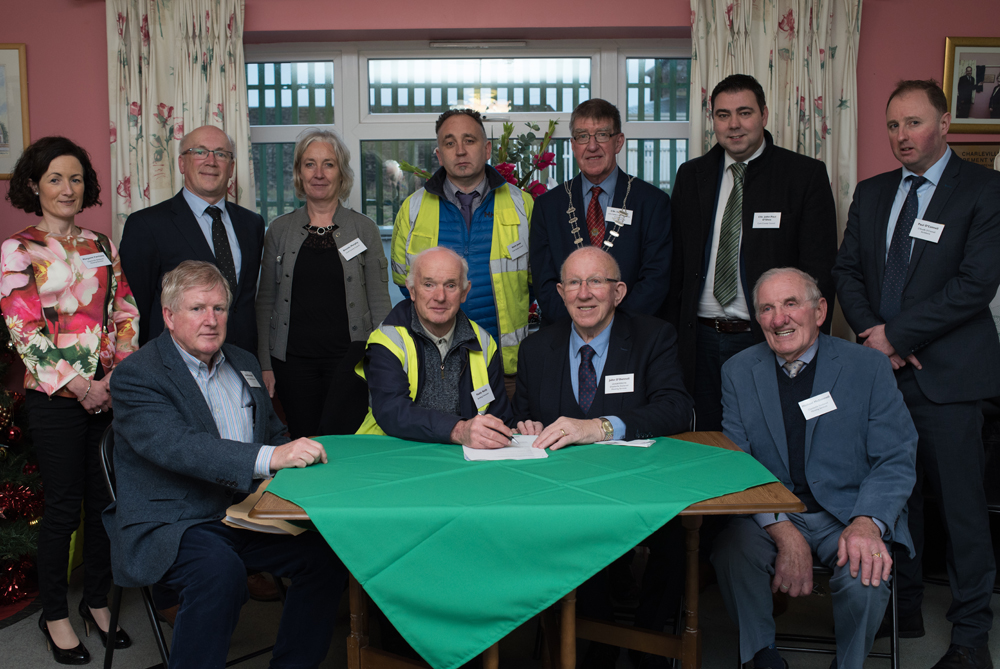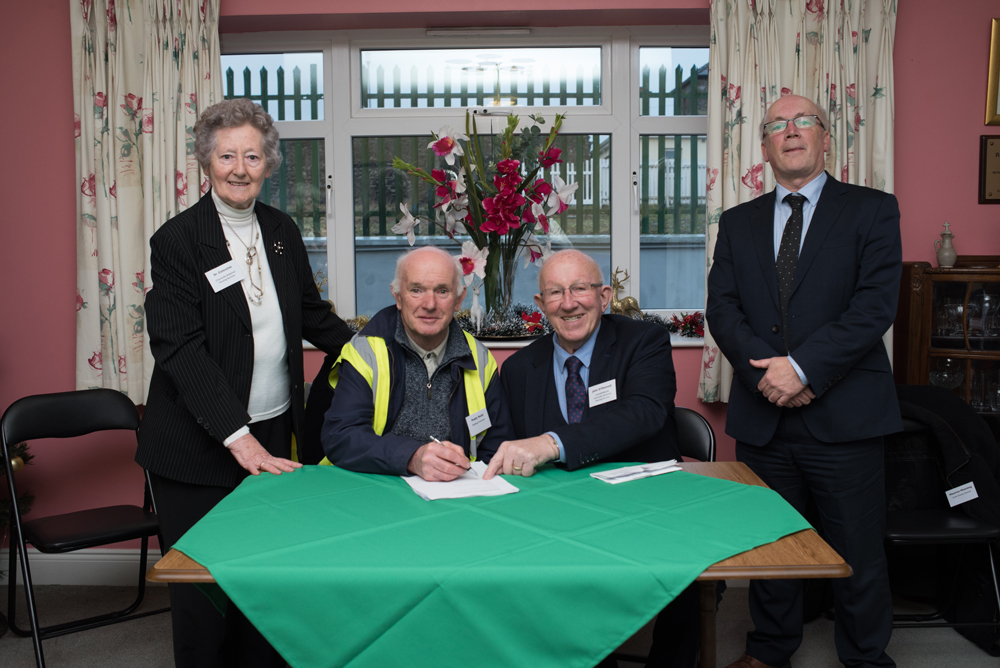 Construction of the four additional units will be completed by Paddy Reidy & Sons Building Contractors. Having secured approval for an additional eight units, the approved housing body is currently in the process of appointing the design consultants for the second phase of the project. Charleville Sheltered Housing Services has been providing supported housing for almost 30 years. The Board of Directors are all volunteers with backgrounds in nursing, GP practice, building contractors and general management. The organisation provides a 'home help' service for residents in their homes, assisting with medication, personal care & housekeeping. Charleville Sheltered Housing Services have a service contract with the HSE to support the nursing/care element of their service.
Charleville Sheltered Housing Services
Church View,
Love Lane,
Charleville, Co. Cork.