Tuath contracted with Modern Homes Ireland (MHI) to deliver this impressive new estate of 102 A rated, energy efficient family houses in rapid time with the backing of Louth County Council and the Department of Housing. Ninety per cent of the homes were completed in Modern Homes Ireland's (MHI) state of the art facility in Ballyjamesduff, Co Cavan before being transported to Ardee to assemble on site in just over a year. The first phase of 3 and 4 bed houses were completed in March 2018. The remaining homes were delivered in six further phases to April 2019 when the last phase of homes were occupied. The homes are all let to tenants from Louth County Council's housing list at an average rent of only €57 per week. The design and build of some properties were adapted to cater for the specific needs of older people and people with disabilities from the Council's waiting list.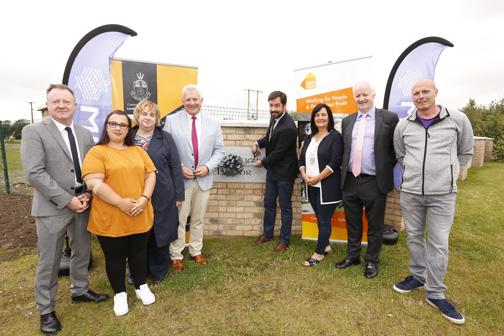 The scheme is a fine example of public, private, voluntary sector partnership in practice, combining the best of market manufacturer and developer skill with the not for profit ethos of a voluntary housing association, backed by the 'public' weight of the Local Authority and The Department of Housing. This scheme is one of four developments Tuath and Irish company, Modern Homes Ireland have worked on to date, possibly signalling the future of volume housebuilding in Ireland.
Eamon Gavigan, Tuath's Chariman said; "The delivery of these homes represents collaborative and innovative working in practice. The entire Castleguard development was handed over to Tuath on a phased basis and fully tenanted in a little over a year, which is an amazing achievement. The success of the project would not have been possible without the excellent working relationship between all stakeholders; the Department of Housing, Louth County Council, the Housing Agency, Housing Finance Agency and Modern Homes Ireland. Castleguard showcases how innovative, family housing at its best can be delivered on scale and at speed. More off-site, low energy homes production is the way forward to ramping up the quality-controlled delivery of social housing."
Barry O'Leary, Chief Executive Officer at the Housing Finance Agency noted that they are "very pleased to support this substantial development by Tuath in Castleguard Manor. The availability of low cost, long term, fixed rate finance from the HFA continues to support the strong growth in activity by Tuath and other approved housing bodies across the country, as we work together to achieve the objectives set out in Rebuilding Ireland. "
Speaking at the launch, Housing Minister, Eoghan Murphy said: "This much needed development is just one of a number of projects that Tuath Housing are undertaking in partnership with Local Authorities around the country to provide new social housing units. The provision of these high-quality energy efficient homes in Ardee is a tangible example of the Government's commitment to providing appropriate and effective housing solutions to meet the housing needs of our citizens. This project is yet another example of the continuing trend of housing delivery in the Louth region."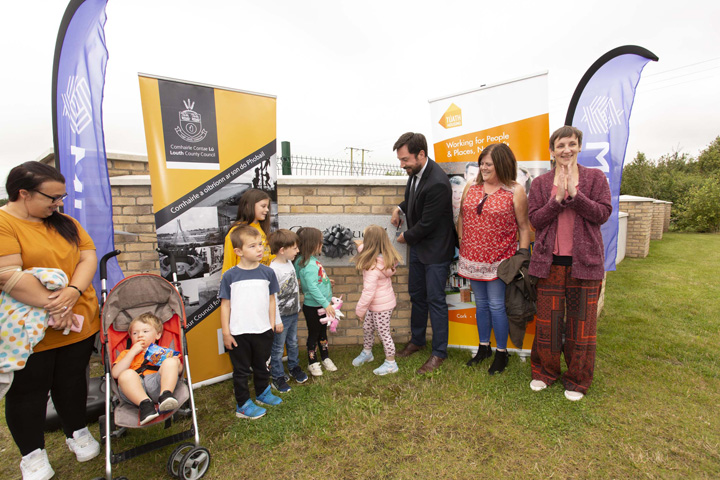 Chief Executive of Louth County Council, Joan Martin commented; "Louth County council are delighted to partner with Tuath Housing Association and other Approved Housing Bodies to jointly meet the social housing need in Louth. We particularly welcome this development as it meets a large range of needs such as homelessness and disability as well as providing lifetime homes for many families with connections to the Ardee area".