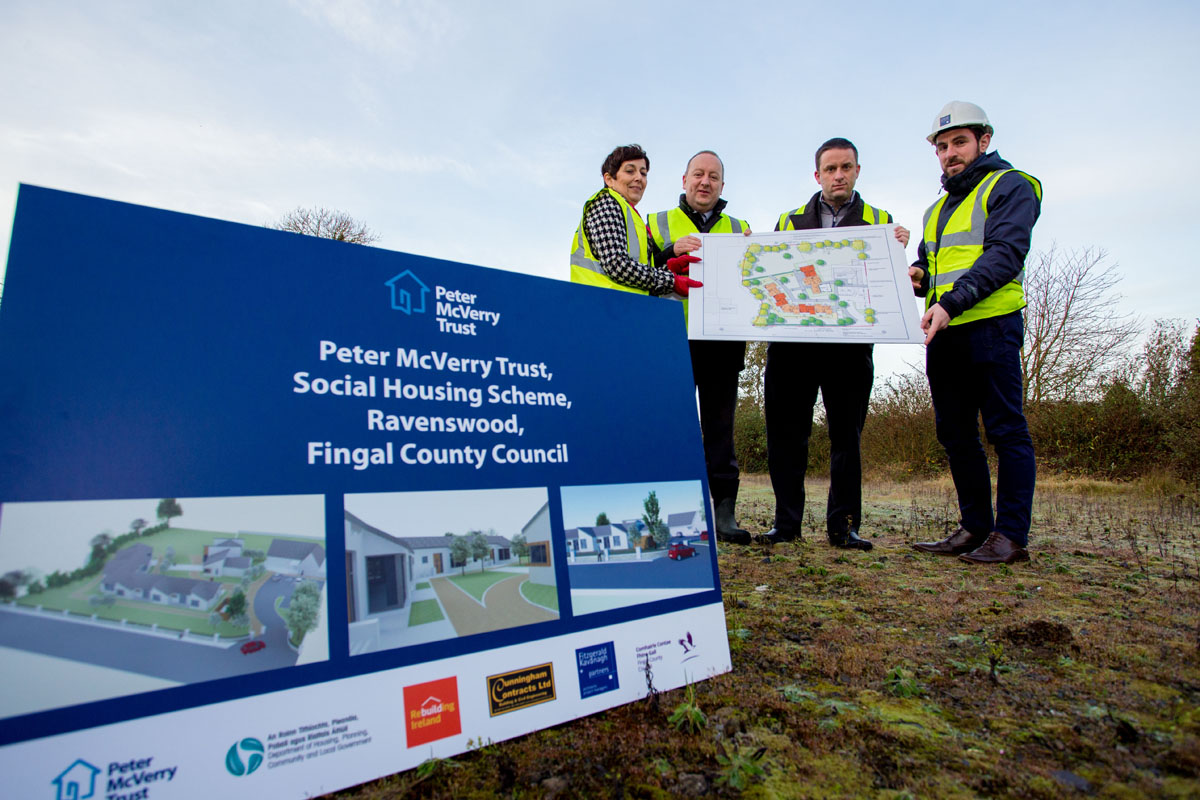 Peter McVerry Trust, the national housing and homeless charity today turned the sod on a new build social housing scheme. The charity will build 6 social housing units and a community building on a site at Coldwinters in Fingal.
Speaking at a 'turning the sod' ceremony on site Pat Doyle CEO of Peter McVerry Trust this morning said "Until now we have focused mainly on acquisitions and the reuse of derelict buildings so this new development and the pipeline of projects we will be commencing in the coming months represent an important milestone for us as a housing provider."
"This scheme will consist of 6 units and a community building and will cost €1.4 million to deliver. The new tenants will have access to both visiting and on site supports from Peter McVerry Trust staff and the community building will provide residents with a central location in which to socialise."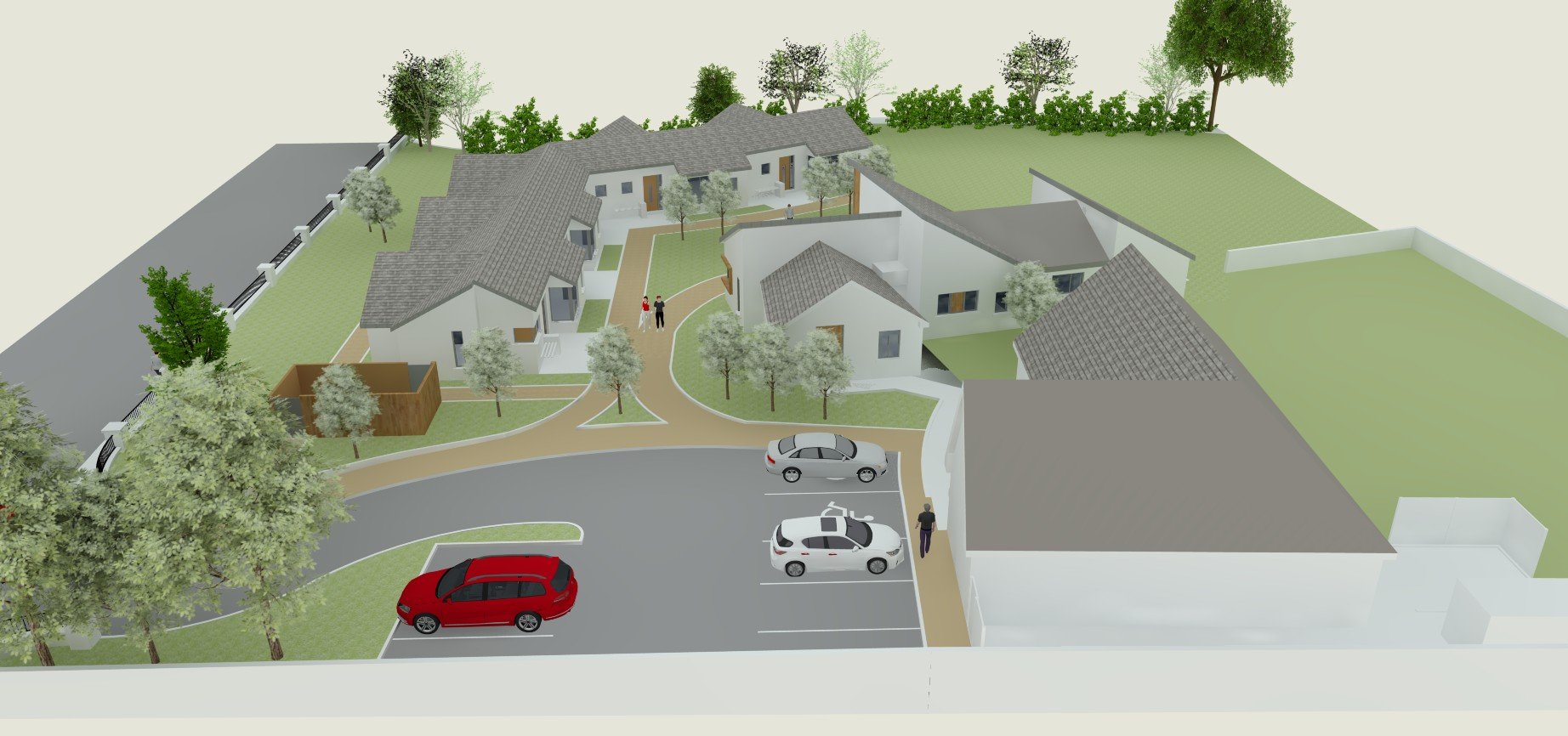 More Small Scale Developments
Mr Doyle said the charity wanted to deliver lots of small scale building projects to help meet the housing needs of those in homelessness. "This scale is perfect for Peter McVerry Trust, because what we want to deliver and are planning on delivering is the development of lots of small scale social housing schemes."
"That means that we can develop small schemes across multiple communities and avoid larger concentrations of people in social housing, particularly people who have a long or complex history of homelessness."
"This scheme will be the first phase of new-build projects that we will commence in the next 12 months and demonstrates our commitment to delivering a Housing First approach to homelessness."
The project was designed by architects Fitzgerald Kavanagh and Partners and is supported by Fingal County Council and the Department of Housing, Planning and Local Government.