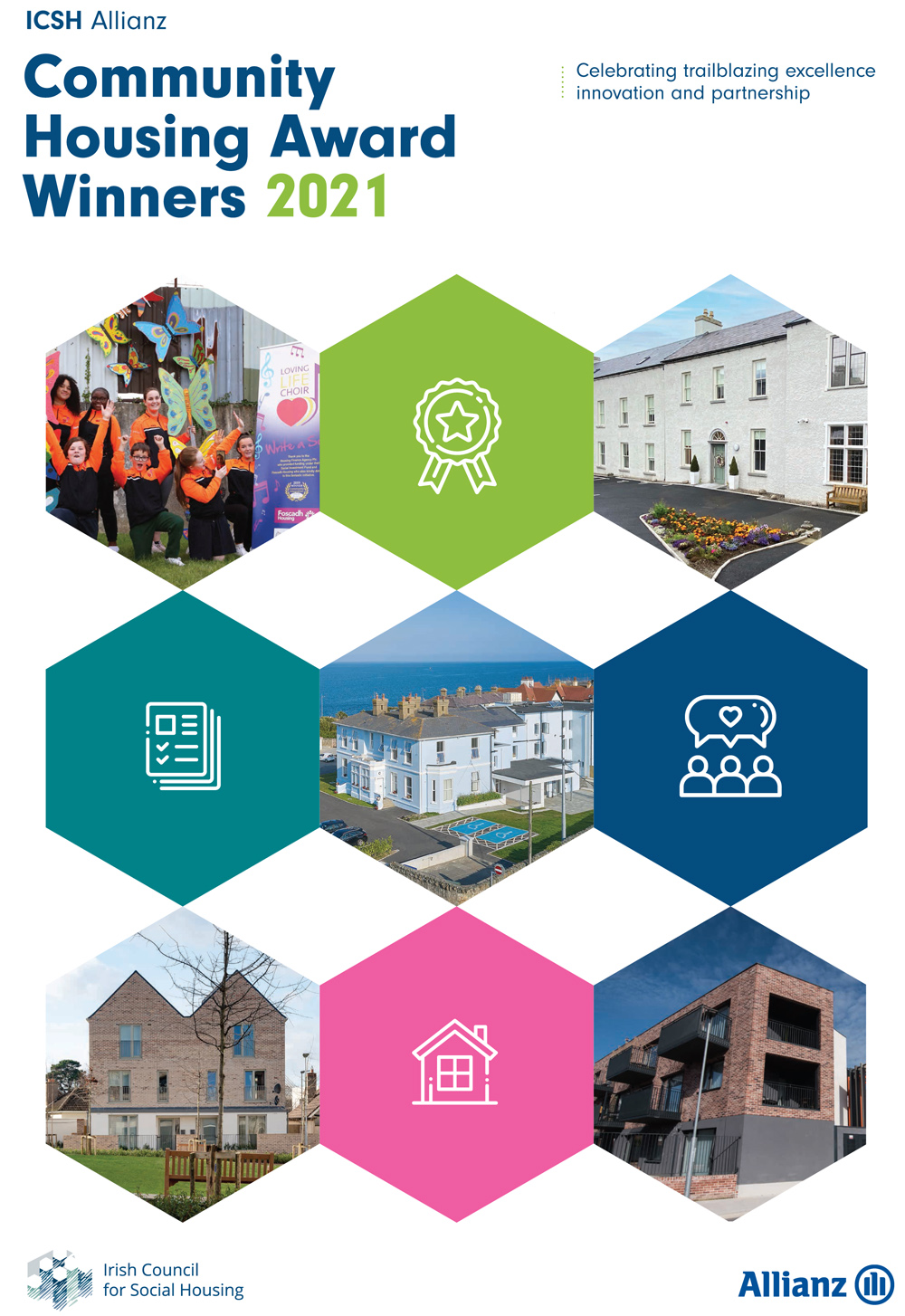 The ICSH Allianz Biennial Community Housing Awards showcase the innovative and sustainable social housing projects that our approved housing bodies members and local authority partners continue to deliver for communities across the country. Our award categories celebrate family housing, projects addressing homelessness, supported housing that recognises the needs of disabled people, and the evolving supports that older people need to live well. We applaud the many regeneration schemes that are reshaping existing housing for more sustainable living. And we recognise the importance of innovation, collaboration, good housing management and community involvement in successful housing projects.
This year, the quality of housing was exceptionally high and we are delighted to again have the opportunity to recognise excellence in the social housing sector, delivered by approved housing bodies and local authorities.
The awards were presented at the ICSH AIB Biennial National Social Housing Conference 2021, held online on September 23rd 2021.
Overall Winner: Cork City Council – Competitive Dialogue Procurement Process
Public Choice Award Winner: Collaboration: Wicklow Councty Council and Tiglin
Homelessness: Cope Galway
Most Creative Supply: Cork City Council – Competitive Dialogue
Housing for People with Disabilities: Peter Triest
Housing For Families (Large): Dun Laoghaire Rathdown County Council
Housing for Families (Small): Roscommon County Council
Collaboration: Wicklow County Council and Tiglin
Housing for Older People: Fold Housing
Community Integration: HAIL Housing
Regeneration: Clúid Housing
Housing Management: Clúid Housing
Contribution to Housing 'Margaret O Leary': Pauline McNamara (Cuan An Chláir)