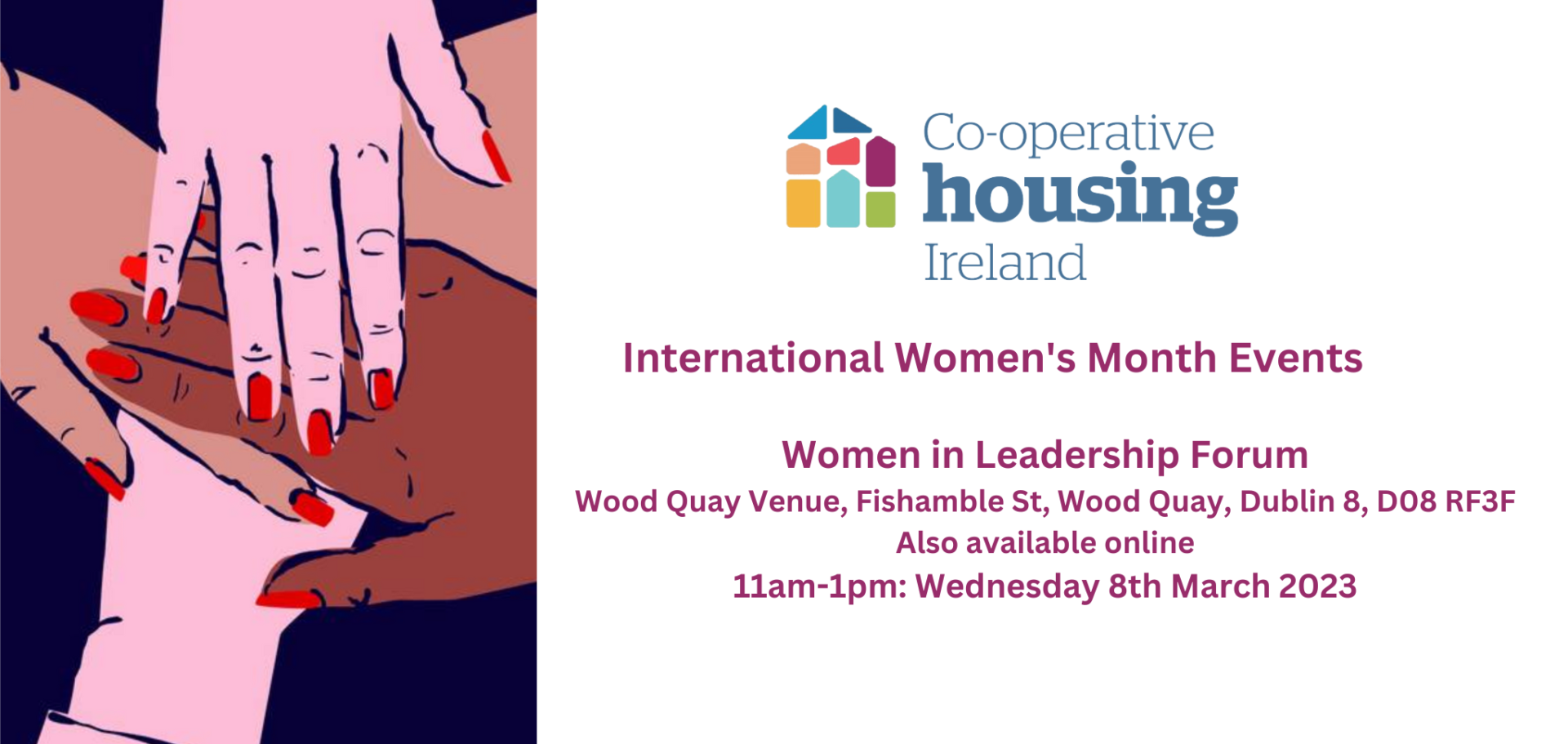 Wed 8 Mar 2023 11:00 AM – 1:00 PM GMT Wood Quay, Fishamble St, Wood Quay, Dublin 8, D08 RF3F

Be the Change
CHI are excited to announce two events taking place early March during the week of International Women's Day. This year, CHI are focusing on Women in Leadership. Leadership has many strands, at home, in communities, business, politics and wider society.
Join Our Wood Quay Event
11am-1pm, Wednesday, 8th March 2023

If you are interested in being the change that you want to see in your community then this is something for you!
On Wednesday 8th March, CHI invites you to its Women in Leadership forum in the Wood Quay Venue, Dublin. This forum will have two panel discussions. The first will be from CHI Members who embody what it means to be women in leadership. The second panel discussion will be from external support agencies, that want to share their experience and support others to be the change they want to see in their communities. The event will be an opportunity to celebrate women in our CHI community and build connections.
We're delighted to have Near FM partner with us to deliver this event to a wider audience. The panel discussions will be MC'd by Sabrina Ryan of Near FM 90.3 and recorded for broadcast on Friday 10th March at 3:30pm. Please note that this event is free and available online and in-person.
Sign up online below: Join the guestlist – Women in Leadership Forum – Co-operative Housing Ireland – Wood Quay, Fishamble St, Wood Quay, Dublin 8, Wed 8 Mar 2023 11:00 AM – 1:00 PM (tickettailor.com)